All to take effect in June.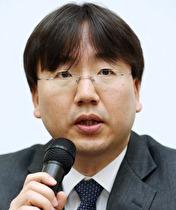 Some changes are coming to Nintendo at the top starting at the annual shareholder's meeting in June.
Tatsumi Kimishima, who served as the president of the company for two years following the passing of Satoru Iwata, is stepping aside in June. The 68 year old Kimishima will serve as an advisor to the new president, 46 year old Shuntaro Furukawa.
Furukawa joined Nintendo in 1994, and has been serving as the company's director of global marketing since September of 2016. He has also been in a director's role at The Pokemon Company, as well as being the general manager of Nintendo's Corporate Planning Department since 2015.
Satoru Shibata, the current executive head of Nintendo of Europe, has also been promoted to a Senior Executive Officer at the main Nintendo office in Japan. Known publicly for his appearances in the European version of Nintendo Directs, he will also be entering his new role in June. No replacement head of NoE has been named.
Takashi Tezuka and Yoshiaki Koizumi, two prominent developers, are expected to be named to the board as Executive Officers. Tezuka was a key developer for the Legend of Zelda and Mario series, while Koizumi was director of the Super Mario Galaxy series and producer on Super Mario Odyssey in addition to being the host of recent Directs.