The day of the big Switch reveal is finally at hand, and we went live at its conclusion to discuss everything.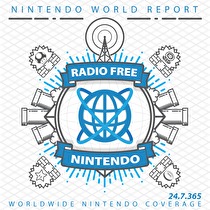 Subscribe via iTunes (Please rate and review, too!)
Nintendo's late-night Switch conference could not deter the intrepid RFN crew. In a move best attributed to false confidence, they resolved to do a live show immediately following Nintendo's presentation, late into the night and while the dust was still setting. Joined by former host Dr. Jonathan Metts, and a few call-in guests, they broke down the announced price, the games, and Nintendo's kooky presentation style.
Sure, Legend of Zelda: Breath of the Wild still looks good, but Super Mario Odyssey has creepy human-proportioned people. Yeah, Mario has some amazing art, but Xenoblade 2 is going full anime in 2017. Then again, so is a voice acted Breath of the Wild. Want to hear about Joy-Cons, we have impressions from Switch developer and friend of the show Syrenne McNulty. Arms has online play, so we can all live out James' fantasy of punching Jon Lindemann in the head, over the Internet.
Sound frenetic? It was. If you're looking for hot takes, these were fresh out of the oven. Thanks to everyone who joined us!
This episode was edited by James Jones . The "Men of Leisure" theme song was produced exclusively for Radio Free Nintendo by Perry Burkum. Hear more at Bluffs Custom Music's SoundCloud. The Radio Free Nintendo logo was produced by Connor Strickland. See more of his work at his website.
This episode's ending music is Snowball Park from Super Mario 3D Land. It was selected by Greg. All rights reserved by Nintendo Co., Ltd.