by Zack Kaplan - 4:00 pm EST
Total comments: 4 Source: Siliconera, http://www.siliconera.com/2013/02/28/mutant-mudds-...
X marks the spot. It's there you can find Treasurenauts.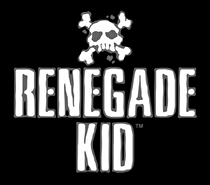 Renegade Kid, the developer behind Mutant Mudds, is developing a game titled Treasurenauts.
Nothing is known about the game. This name was discovered by Siliconera through a trademark in the United States Patent and Trademark Office.
In the meantime, Renegade Kid is releasing ATV Wild Ride 3D on the 3DS eShop March 7, while Mutant Mudds Deluxe for Wii U comes out Q2 of this year.
Read more...