These additions, plus free downloadable quests, coming in April.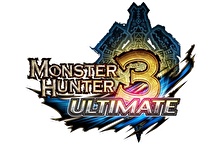 The Wii U version of Monster Hunter 3 Ultimate will receive a patch in April that adds Off-TV play and cross-region online multiplayer to the game. The game, originally announced to be region-locked in multiplayer, will now allow players in Europe and North America to hunt together.
Capcom also announced that the game will be supported for several months after its release with a series of free downloadable quests. The game will release in North America March 19, followed shortly by a European release on March 22.