Find out what's preventing your favourite eShop games from making their way to Japan.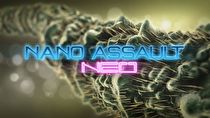 NCL requires publishers of 3DS and Wii U eShop titles to be majority owned by Japanese stockholders.
The news comes from Siliconera's report of Nano Assault Neo being published in Japan by Arc System Works (the studio behind the BlazBlu and Guilty Gear series).
This regulation means many independent studios must find publishing deals with Japanese studios to put their game on that country's eShop.
In speaking with Renegade Kid's Jools Watsham, we can confirm that this report is accurate, and that the studio is in talks with a publisher to release the studio's work in Japan.
Nano Assault Neo marks the first download only title to appear on Japan's Wii U eShop.
We've reached out to several independent developers for their opinion on the matter. We'll report our findings soon.