Will Wii Mini become the next Canadian staple? Move over, Alanis Morissette!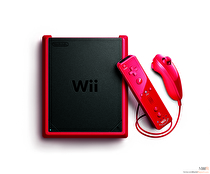 From its launch through to January 31st, the Wii Mini has sold 35,700 units across Canada, according to the NPD Group.
When asked of Nintendo of Canada's opinion regarding the reception, Ryan stated that the "Canadian market has reacted positively to the great value the system has to offer, and we are seeing this reflected in the sales numbers."
The Wii Mini released on Canadian store shelves on December 7 of last year, and carried an MSRP of $99.99. It has been announced for release in Europe next month. Ryan went on to say that the sales numbers in Canada play no role in another regions decision to release the console.
The Wii Mini is a redesign of the Wii console, and lacks backwards compatibility with GameCube titles and peripherals, SD card support, and online connectivity.