Did Nintendo's balance sheet have a happy holiday season?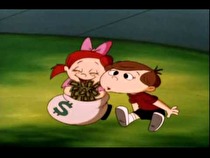 Despite a less than stellar holiday lineup, Nintendo managed to maintain profitability in their 3rd fiscal quarter on the back of strong performance of evergreen titles and amiibo.
Financial Indicators
Nintendo recorded an operating profit of 33.5bn yen (approximately US$277m) in the quarter, with a net income net of currency of 29.1bn yen ($241mn). Download sales, including DLC, were approximately 30.5bn yen for the nine months since April ($252mn), approximately 16.7% of net sales in that timeframe.
Hardware Updates
The Wii U sold approximately 1.87mn units in the 3rd quarter, down slightly from last year's Smash Bros-fueled quarter, and is now at 12.6mn units overall.
In more concerning news, the 3DS family of systems was down dramatically over the same time last year due to a lack of a Smash Bros and Pokémon release: 3.6mn units were sold in the quarter, compared to approximately 5mn in the same period last year. The 3DS family is now at 57.94mn sold.
amiibo continues to drive profits for Nintendo, as 9.9mn units were sold worldwide during the quarter. To date, Nintendo has sold approximately 31mn amiibo - including 20 million since April - and 21 million amiibo cards.
Software Highlights
On the Wii U front, Splatoon continues to be a stunning success for Nintendo as it sold 4.06 million copies worldwide since its May release, at a roughly 2:1 overseas-Japan split. Super Mario Maker has already shipped 3.34mn copies since September. Mario Kart 8 also continues to pull stunning numbers, with 1.2mn sold in the quarter and 7.24mn overall representing a 57% attach rate for the game. A strong performance in North America saw Yoshi's Woolly World sell 1.31mn units.
The 3DS did have some strong movers as well: Animal Crossing Happy Home Designer has sold 2.93mn copies worldwide as of December 31, while The Legend of Zelda: Tri Force Heroes did reach a million copies sold (1.08mn). Mario Kart 7 has sold 13mn copies, while Pokémon XY has sold 14.46mn copies along with Omega Ruby/Alpha Sapphire selling 11.46mn copies.
Upcoming Release Schedule
Following its reconfirmation in November's Nintendo Direct and subsequent PR, The Legend of Zelda Wii U is listing a 2016 release date, along with Genei Ibunroku #FE and Metroid Prime: Federation Force. The Projects (Guard and Giant Robot) are now listing "TBD" along with the perpetually teased Dr. Kawashima's Devilish Brain Training for Europe. Full charts are available below:
All currency conversions provided by xe.com and are accurate as of the time of the article.