Update: It's over! Come watch the hypertrolling, uncut!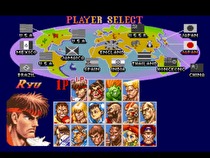 UPDATE: It's over, watch it here!
Original article:
Famicast-a-what now?
This will be episode 44 of NWR's Japan podcast, all about Nintendo games in Japan!
Famicast-a-where now?
This will be a live show broadcast on Google Hangouts, join us!
Famicast-a-who now?
Hosted by Danny Bivens, who just picked up Captain Toad, and hypertroll overlord, JC who has been playing Final Fantasy Explorers Light!
Famicast-a-when now?
This Sunday at 9:00 p.m. Japan time, which translates to:
UK: 12:00 p.m.
Europe: 1:00 p.m.
North America (ET): 7:00 a.m.
North America (PT): 4:00 a.m.
Australia: 11:00 p.m.
Famicast-a-how now?
Make sure you follow the Famicrew on Twitter (@thefamicast) to get the link to the show when it goes live. If you can't make it, then you can watch the show anytime after that on our standalone YouTube channel! Of course, this show will be converted to an audio format and put up on our brand new Famicast iTunes feed soon after!
Please watch us and join in on the fun! Applaud us, laugh at us, correct us, troll us - whatever you want!
See you then!