Time to break out those wallets, JRPG fans!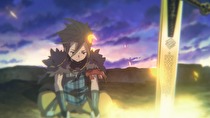 It's a light week unless you have a pension for strange eShop titles or pets, but there are some quality titles buried in there.
Etrian Odyssey Untold: The Millennium Girl will finally be releasing (which you can read our review of here) on the same day as Rune Factory 4, so RPG fans will have their plates full. In addition to that, if you didn't pick up Shin Megami Tensi IV, then now is your chance. JRPG fans rejoice! This week is for you.
3DS Retail Games
Etrian Odyssey Untold: The Millennium Girl - $39.99, Available October 1
Rune Factory 4 - $39.99, Available October 1
3DS eShop Sales
Shin Megami Tensei IV - $39.99 until 9am, October 14
Wii U eShop Sales
BIT.TRIP Presents…Runner2: Future Legend of Rhythm Alien - 33% off until 9am, October 7
3DS eShop Games
I'm not too sure what this game is about, but with a title like Carps & Dragons, you can rest assured: it's weird. You'll take on the role of two hillbillies that seem to have dragon troubles. If it was me, I would probably just find a different pond to fish at. Just sayin'.
Family Table Tennis 3D - $4.99
The description of this game lists feeling awesome as one of its features. I know I want to feel awesome, don't you? You'll be playing family of eight as they destroy their personal relationships with one another through overly competitive table tennis!
Let's Ride: Best in Breed 3D - $TBA
Horses! I just can't get enough horses. With their claws and cave dwelling. Wait, that's bears…Well, horses are still pretty cool too, I guess! You'll get 25 breeds to choose from, and, if the screenshots are any indication, you'll be able to bottle feed baby horses. Super cute.
Mystery Murders: The Sleeping Palace - $7.99
Well, the title might be a bit of a spoiler (a murder, you say?), but they have to hook us somehow and just "The Sleeping Palace" probably wouldn't have done it. You'll be helping Sophia solve some murders, uncover some truths, and other murder mystery related shenanigans.
Paws & Claws: Pampered Pets Resort 3D - $TBA
If horses aren't your bag then settle in for a nice relaxing getaway for your dog. You can do amazing things like pet them and play mini-games. Are you excited yet? I wonder if they'll let me bring my bear…
Wii U Virtual Console
That big ape is at it again! This our favorite King Kong knockoff faces off against the fearsome Stanley. I guess Mario had better things to do at this point. Donkey Kong is trying to destroy Stanley's lovely garden, and he's the only thing standing between his flowers and certain destruction.
DSiWare
If you're looking for a space shooter on your DSi, then you've come to the right place. The story is something about space pirates and hoards of minerals, but let's be honest, you're just here to kill things in space. It has that. Case closed.