The full game was supposed to come out next week, but instead a Wii U-exclusive mode will come out in April.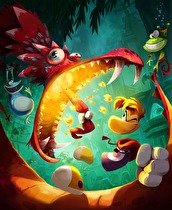 A free online challenge mode for Rayman Legends will hit Wii U exclusively in April, according to the development team at Ubisoft Montpellier.
Revealed in the video below by Creative Director Michel Ancel and Senior Game Manager Michael Micholic, the eShop download will consist of a variety of challenges generated daily and weekly, complete with leaderboards, ghost runs, and support for anywhere from one to five players.
The challenge mode features five different gameplay styles and locations, including the Pit, The Land of the Dead, the Infernal Tower, Dojo, and the Dungeon. The latter section is a Wii U-exclusive mode, using the GamePad to interact with the environment.
The tentative release date for the online challenge mode is "early April," and additionally, the team at Ubisoft Montpellier will also partake in the online leaderboard fun.