Dive into the history of the developers of Splatoon, Animal Crossing, and more.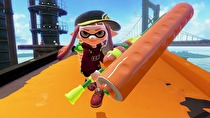 Most everyone knows about Nintendo's legendary designer Shigeru Miyamoto, the man responsible for creating Donkey Kong, Super Mario Bros., The Legend of Zelda, and so much more over the past 30 years. What might not be as well-known are the teams behind Miyamoto at modern day Nintendo. Over the next few weeks, we're going to go over each of Nintendo's development teams, highlighting the major players and maybe even throwing out a prediction or two for what they could be working on now.
Recent Games
Splatoon (2015, Wii U)
Wii Sports Club (2013, Wii U)
Nintendo Land (2012, Wii U)
Animal Crossing: New Leaf (2012, 3DS)
People to Know
Katsuya Eguchi
Katsuya Eguchi has been an instrumental part of Nintendo since the late '80s, first working on the Famicom Disk System racing game Famicom Grand Prix: F1 Race (which actually featured Mario) as a graphic designer. Eguchi made a big leap, eschewing the Famicom Disk System and going to work under Miyamoto and Takashi Tezuka as a map designer for Super Mario Bros. 3 and Super Mario World.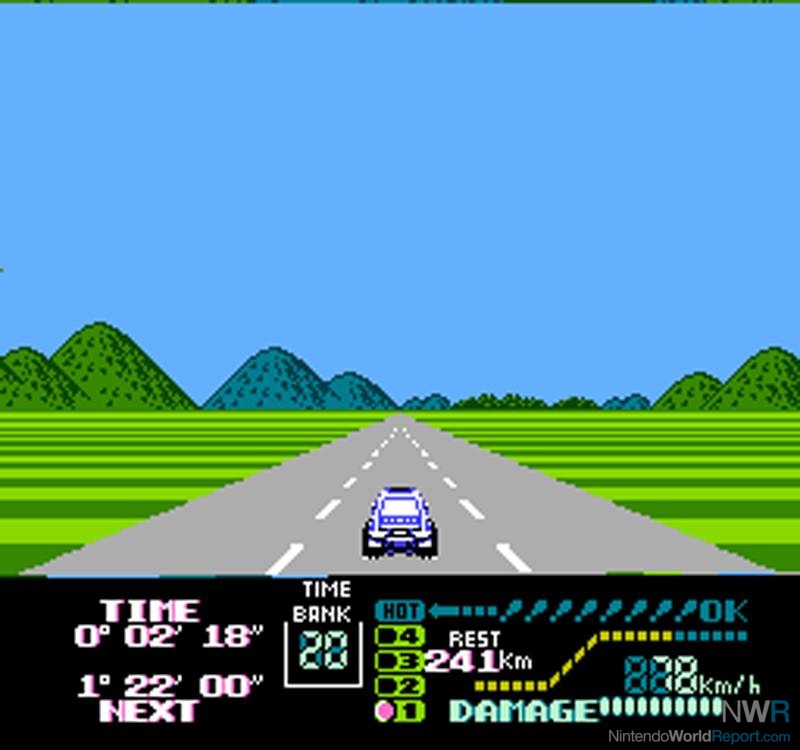 But as the Super Nintendo progressed, Eguchi fell back into his role as a developer who worked on games for experimental Nintendo console additions. He worked the magic of the Super FX chip as the director of Star Fox and its unreleased sequel. When Star Fox 2 was unfortunately cancelled, Eguchi shifted to the Nintendo 64, where he helmed Wave Race 64 and then began work on the 64DD. He was instrumental in the 64DD game Mario Artist, but after the failure of the peripheral, he turned his sights towards something homier. In 2001, Animal Forest debuted on the Nintendo 64 in Japan, the first entry in the Animal Crossing series that was uniquely and unequivocally Eguchi's creation.
After Animal Crossing came to GameCube across the world in 2002, Eguchi began to transition to a producer role, becoming the first manager of EAD Group 2. In his new role, he was instrumental in the development of the Wii Sports series, Wii Play, and Wii Music. Eguchi's importance rose even higher when he worked as the overall producer for the Wii U system and its marquee launch game Nintendo Land. Following that, shepherded a new landmark for the Animal Crossing series in the wildly successful Animal Crossing: New Leaf for 3DS. Currently, he's no longer the leader of EAD Group 2; instead, Eguchi is the General Manager of the entire Kyoto development division.
Hisashi Nogami
Hisashi Nogami's career started with the Super Nintendo, as he worked on the design of characters in Yoshi's Island. After working on Mario Kart 64 and Yoshi's Story, the young developer teamed up with Katsuya Eguchi and worked on the Animal Crossing series, assuming the role of director on Wild World and City Folk. Working under Eguchi, Nogami was instrumental in creating the magic of the Mii Channel and WaraWara Plaza before succeeding his mentor as the manager of EAD Group 2. Currently, he is producing Splatoon and whatever else EAD Group 2 is creating behind the scenes.
Yusuke Amano
Yusuke Amano is a newer addition to the Nintendo team, relatively speaking. His first credited role was in 2005 as a debugger on Animal Crossing: Wild World. From there, he assisted in development on a pair of Wii projects - Big Brain Academy: Wii Degree and New Super Mario Bros. Wii. In 2012, Amano made his debut as a director as one of the young guns behind the 3DS release New Super Mario Bros. 2. Currently, he's co-directing Splatoon with Tsubasa Sakaguchi.
Tsubasa Sakaguchi
Sakaguchi started out around the same time as his fellow Splatoon co-director Amano. His first credited game at Nintendo is The Legend of Zelda: Twilight Princess, where he worked on designing the characters. For the rest of the Wii's lifespan, he worked in design roles on Wii Fit, Wii Fit Plus, Big Brain Academy: Wii Degree, Wii Sports Resort, and New Super Mario Bros. Wii. His next role wasn't tied to a specific game, as he worked on the design of the 3DS menu before jumping over to help develop a few early Wii U games. Sakaguchi was the art director of the launch game Nintendo Land, and then went to work on the character design in New Super Luigi U. After that, he joined up with Amano to work on Splatoon.
Takayuki Shimamura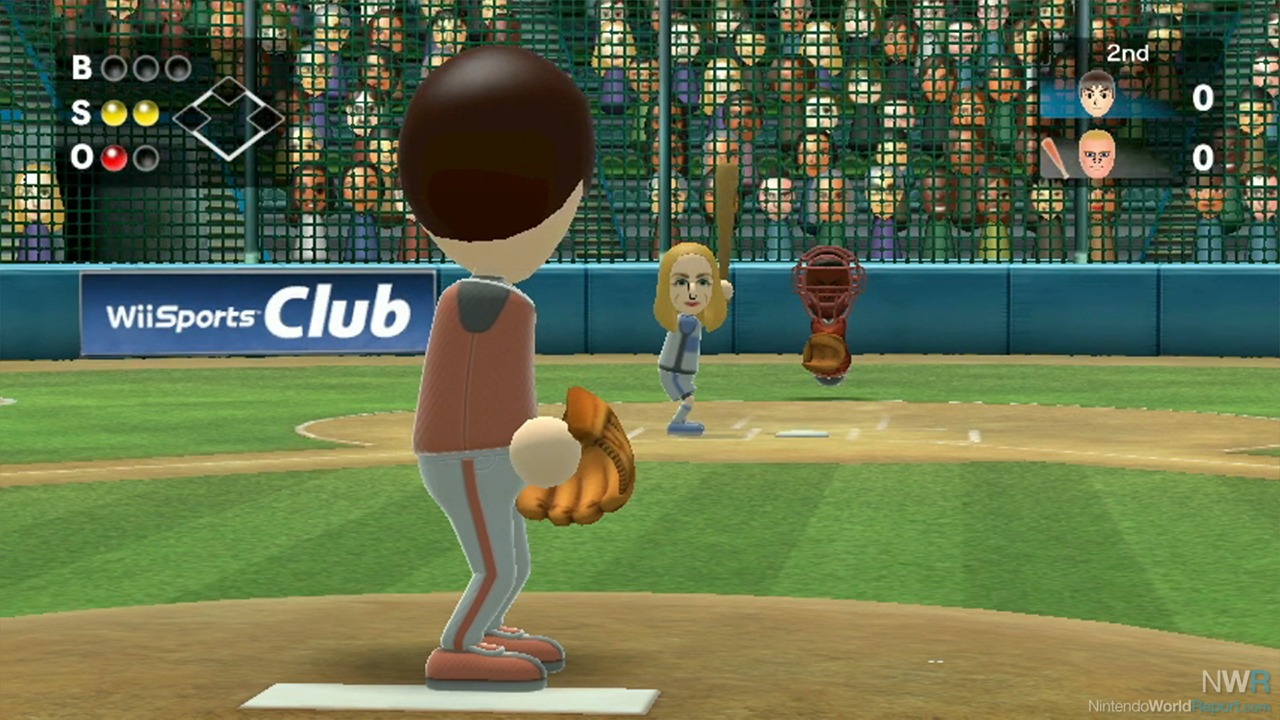 Takayuki Shimamura is one of the rare Nintendo developers who started at another company. His career began at Capcom in 2002, where he, somewhat ironically, worked on the GameCube-exclusive Resident Evil remake. He remained at Capcom until 2004, when he jumped ship to Nintendo, first working as the system director on the 2005 release Nintendogs. His next role at Nintendo, however, was likely more of the reason why he was brought on. Shimamura directed Wii Sports, Nintendo's landmark Wii launch game. Following the smashing success of Wii Sports, he created Flash Focus: Vision Training in Minutes a Day! For the DS in 2007 before working on Wii Sports Resort, the sequel to the game he directed. After Wii Sports Resort's development finished in 2009, Shimamura turned to the company's next system, working on the launch title Nintendo Land as the director. Nintendo Land didn't reach the highs of his first stint as a game director, and so after Nintendo Land, Shimamura directed the remake of his original masterpiece, Wii Sports Club. Since Wii Sports Club wrapped up in mid-2014, Shimamura has assumedly started on his next project. Looking back at what he's worked on, he could be working on some sort of follow-up to Nintendo Land or at least something in a similar vein. Whatever he's working on, it will likely be a marquee release for Nintendo, just like nearly every game he's worked on since he started.
Aya Kyogoku
Aya Kyogoku went from being an unassuming developer at Nintendo to a major one after the runaway success of her directorial debut Animal Crossing: New Leaf. Kyogoku even presented at last year's GDC, discussing the development process of the 3DS entry in the Animal Crossing series. She got her start at Nintendo back in 2003, where she worked as a script writer on The Legend of Zelda: Four Swords Adventures. She stayed in the Zelda family, working on the script for Twilight Princess right after. Transferring over to EAD Group 2, she worked as the sequence director on Animal Crossing: City Folk in 2008. After that, she assumed the director role of New Leaf, taking over for Hisashi Nogami as Nogami ascended to the producer of all of EAD Group 2. Assumedly, she's working on Animal Crossing Wii U.
Isao Moro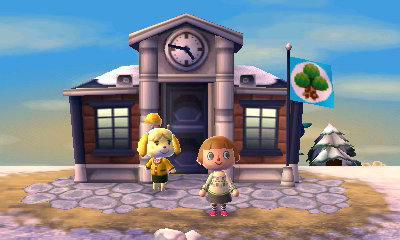 While Kyogoku's trek to directing Animal Crossing had a Zelda beginning, Isao Moro has almost exclusively worked on Animal Crossing since he joined Nintendo in 2002, though even he has a Zelda sojourn. His first role at Nintendo was as a debugger on Animal Crossing on GameCube. Before he worked as the system director for the next entry in the Animal Crossing series, Moro was an assistant director for The Legend of Zelda: The Wind Waker. Similarly, before he was the assistant director on Animal Crossing: City Folk, he assisted with the development of the 2006 DS game Star Fox Command. He had no such break between City Folk and New Leaf, though, as Moro worked with Kyogoku on the successful sequel. He is likely hard at work on the next Animal Crossing game, or being called in to help on Star Fox Wii U or something.