We trace back the routes of the folks who have defined Zelda for the past 20 years.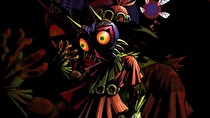 Most everyone knows about Nintendo's legendary designer Shigeru Miyamoto, the man responsible for creating Donkey Kong, Super Mario Bros., The Legend of Zelda, and so much more over the past 30 years. What might not be as well-known are the teams behind Miyamoto at modern day Nintendo. Over the next few weeks, we're going to go over each of Nintendo's development teams, highlighting the major players and maybe even throwing out a prediction or two for what they could be working on now.
Recent Games
The Legend of Zelda (2015, Wii U)
The Legend of Zelda: A Link Between Worlds (2013, 3DS)
The Legend of Zelda: The Wind Waker HD (2013, Wii U)
People to Know
Eiji Aonuma
Eiji Aonuma is best known as the mastermind of modern-day Zelda, but his humble beginnings were mostly Japan-exclusive titles. He first supported the development of the 1991 NES game NES Open Tournament Golf and the Japan-exclusive 1993 Famicom fighting Joy Mech Fight. He got his first crack at directing on the Super Nintendo with Marvelous: Another Treasure Island, a 1996 Link to the Past-like game that put players in control of three kids exploring an island collecting stamps. While the game is really good and interesting, it never made it out of Japan. It did, however, feature remixed versions that came out exclusively on the Japan-only Satellaview. After Aonuma's time with the Super Nintendo ended, he basically became the Zelda guy.
His first role was as the dungeon designer on Ocarina of Time, where he infamously was responsible for the confusing Water Temple (which he deliberately remedied in the 3DS remake in 2011). After Ocarina released in 1998, Aonuma began work on Zelda Gaiden, which later became Majora's Mask. He worked hand-in-hand with Yoshiaki Koizumi (the future director of Super Mario Galaxy and more) on the game. Sticking with Zelda, his next project was The Wind Waker on GameCube. Following the 2003 release, though, he expressed interest in moving to different projects. Shigeru Miyamoto, however, had other plans as he urged Aonuma to stick with Zelda. So, he directed Twilight Princess for GameCube and Wii, and following that, he became the producer of essentially all things Zelda. The rest of his resume is literally just every Zelda game that came out in the past decade.
Hidemaro Fujibayashi
Fujibayashi might have started his career at Capcom, but he always had a Nintendo-focused slant. His cut his chops on Magical Tetris Challenge, a Mickey Mouse-starring Tetris game exclusive to Nintendo platforms. After that, he went straight to pitching Zelda game concepts directly to Miyamoto. He developed the pair of Zelda Oracle games on Game Boy Color, working on two different games that would link together when played consecutively. He stuck to handhelds, working on the multiplayer in Link to the Past on Game Boy Advance and directing The Minish Cap. When the DS came around, he left Capcom and went to work at Nintendo, where he assisted on Phantom Hourglass. Fujibayashi's next project was a major one, as he directed Skyward Sword. Now firmly entrenched at Nintendo as a key player in the Zelda franchise, Fujibayashi is assuredly working on Zelda on Wii U, likely in the director role.
Hiromasa Shikata
Hiromasa Shikata's game industry background is, well, in the background of Zelda. He started off designing the backgrounds and fields of Zelda games, beginning with Ocarina of Time and continuing on to Majora's Mask and Wind Waker. He was the man responsible for the design of the Kakariko Village windmill in Ocarina of Time and most of the Forsaken Fortress in Wind Waker.
In the middle of his time working on Nintendo 64 and GameCube Zeldas, Shikata worked on map designs for the first Pikmin game. Before he went on to assistant direct Twilight Princess alongside Eiji Aonuma, he helped n-Space out with Geist, working as an assistant producer under Nintendo mainstays Kensuke Tanabe and Hideki Konno. Following his work on Geist and Twilight Princess, Shikata took another high-level role as one of the lead planners on Spirit Tracks, where he worked under Daiki Iwamoto.
At this point, Shikata started to take on more responsibility, as he led development of a potential Link to the Past remake that eventually morphed into A Link Between Worlds. However, partway through development, he was interrupted and called in to work on Nintendo Land's Zelda attraction. When he finished up working on Zelda: Battle Quest, Shikata dove back into Link Between Worlds, where helped finish the game before its 2013 release. Since then, he's been working on The Legend of Zelda on Wii U along with everyone else on the Zelda team.
Daiki Iwamoto
Daiki Iwamoto came to Nintendo seemingly to work as programmer on groundbreaking 3D games. His first credit was on the unreleased Star Fox 2 before he shifted over to Super Mario 64 and The Legend of Zelda: Ocarina of Time on the Nintendo 64. During the GameCube era, he worked on the titles Luigi's Mansion and Pokémon Box: Ruby and Sapphire on Nintendo home system while also helping with the Link to the Past GBA release. He stepped out of programming in 2004 when he led the design of the boss battles in Four Swords Adventure on GameCube. The Zelda team must have taken notice, because Iwamoto went from that title to directing Phantom Hourglass and Spirit Tracks back-to-back. After assiting Fujibayashi on Skyward Sword, Iwamoto then helped out with the development of New Super Mario Bros. U. As we found out after the fact, the Wii U launch titles had a little bit of an "all hands on deck" development style to them. It's likely that Iwamoto was working on his next title, Wind Waker HD, when he was called in to help out with the last stages of development for New Super Mario Bros. U. Since directing the Wind Waker remake in 2013, Iwamoto has been quiet. Very likely, he is working on The Legend of Zelda on Wii U. Iwamoto, with his experience shipping a Zelda game on Wii U, is likely very instrumental in the anticipated game. We don't know his official title, but it's likely he'll be in a high position, perhaps even in an assistant director role.
Makoto Miyanaga
Miyanaga joined Nintendo in the mid-'90s, working immediately as a graphic artist on Nintendo 64 projects such as Super Mario 64, Mario Kart 64, and Ocarina of Time. On the GameCube, Miyanaga worked as an Assistant Director on Super Mario Sunshine. For the rest of the GameCube years, he worked on Super Mario 64 DS and Pikmin 2 before assuming the Assistant Director role underneath Aonuma on Twilight Princess. After Twilight Princess wrapped, Miyanaga directed Link's Crossbow Training in 2007. In the ensuing years, he worked on Wii Fit Plus and Pikmin 3. It's unknown what he is working on now, but it seems he operates mostly in a support role. It's likely he's working with EAD Group 3 on whatever Zelda projects they have in the works.