Forget about that mahjong parlor! You can play at home with this hot new set!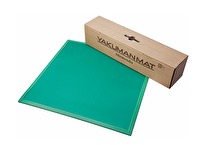 Nintendo has been selling Mahjong sets under the Yakuman brand since 1964. A revised version of the game, which was recently announced, is set to be released on November 29 in Japan. This new set comes with everything you need to play the game in terms of tiles, chips, and dice with an optional mat available separately.
Mahjong came to Japan about 90 years ago and differs slightly from other versions of the game. The Japanese version is typically played with 136 tiles with four players. The base rules for the game remain the same, however there are some additional rules. Mahjong is relatively popular in Japan and is sometimes played for money in various mahjong parlors throughout the country. Below, you can get a good look at the latest set from Nintendo which retails for 18,900 yen (about $189 USD).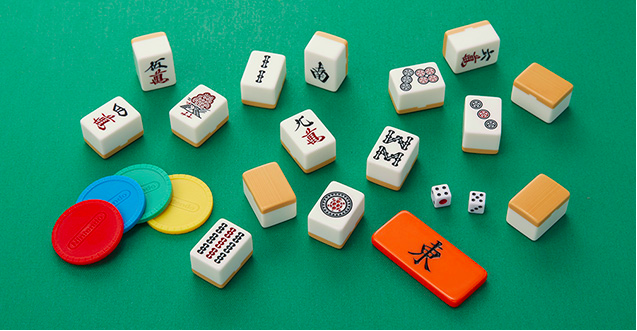 Here is a good look at all of the included pieces in the set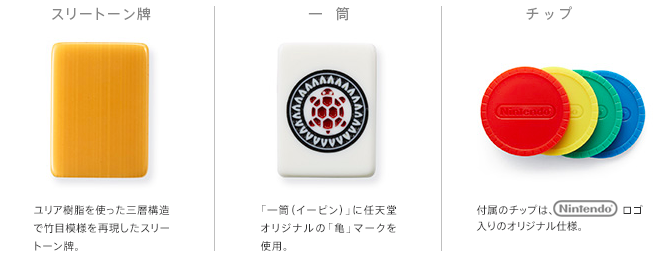 The set tiles all feature a bamboo-like design on the back. Making a return as well is an original Nintendo emblem featuring a turtle. The set itself is mostly void of anything company markings aside from the chips which subtly feature the Nintendo logo.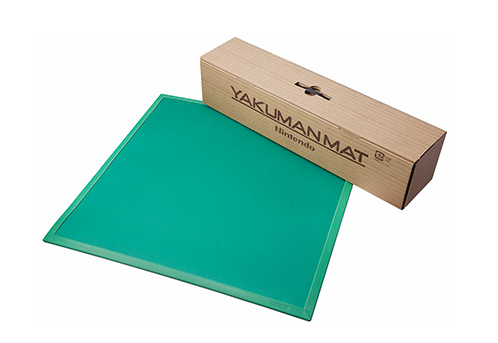 The Yakuman Mat, which can be used for playing a game of Mahjong, is available separately for 5,250 yen (about $52.50 USD).
Note: The exchange rate at the time of writing was roughly $1 USD = 100 yen.