Mario isn't plastered over everything Nintendo makes!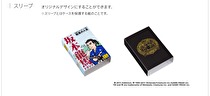 Nintendo has been selling traditional playing cards, simply known as trump in Japanese, for years. Before the days of Mario and other iconic Nintendo mascots, most sets were pretty standard, although Nintendo at one point did have access to Disney characters which they used to help drive sales of their products. Nowadays, Nintendo continues to sell these cards and occasionally even releases new sets based on Nintendo characters and series. There are a number of styles that the company sells all for pretty reasonable prices, usually between about 600 to 1,000 yen ($6 - $10 USD). Here's a complete look at all of the variations of playing cards that the company currently sells.
NAP (Nintendo All Plastic) 600 Series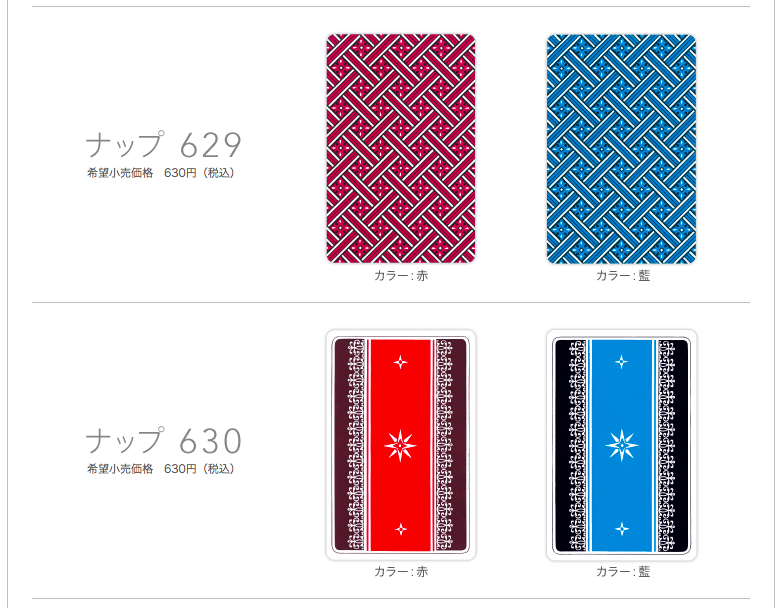 All decks in the series run for 630 yen each (about $6.30 USD).
NAP 800 Series
All decks in the series run for 840 yen each (about $8.40 USD).
NAP 1000 Series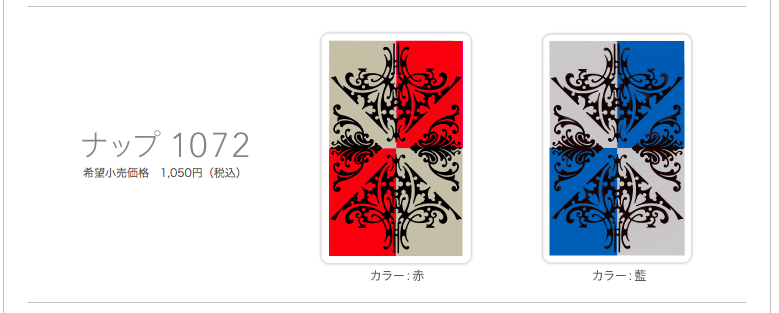 All decks in the series run for 1,050 yen (about $10.50 USD).
Original Design
Nintendo even offers the option to create your very own originally designed cards. Three options are available for card design - a custom back, custom ace of spades and joker, or a fully customized deck. There are a variety of card cases to choose from and you can even have a sleeve made as well. While the prices were not listed on Nintendo's website, it appears that interested parties have to order at least 1,000 sets or 500,000 yen (about $5,000 USD) worth of cards. So if you just have the kind of money sitting around and are confident in your Japanese abilities, go ahead and give them a call and order some!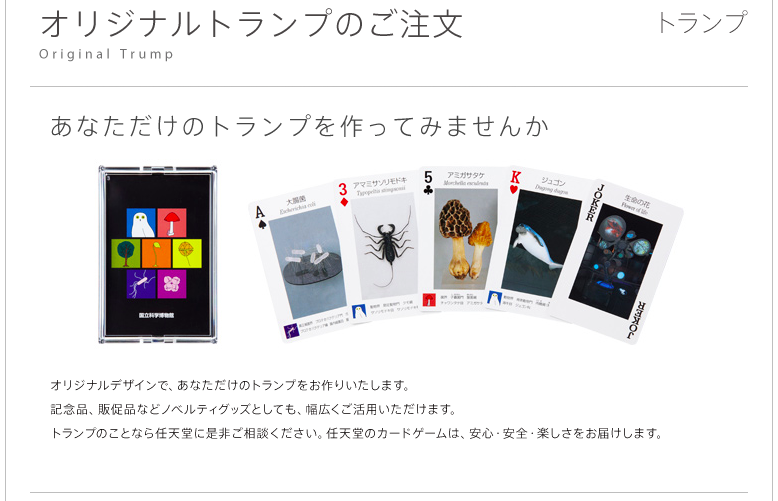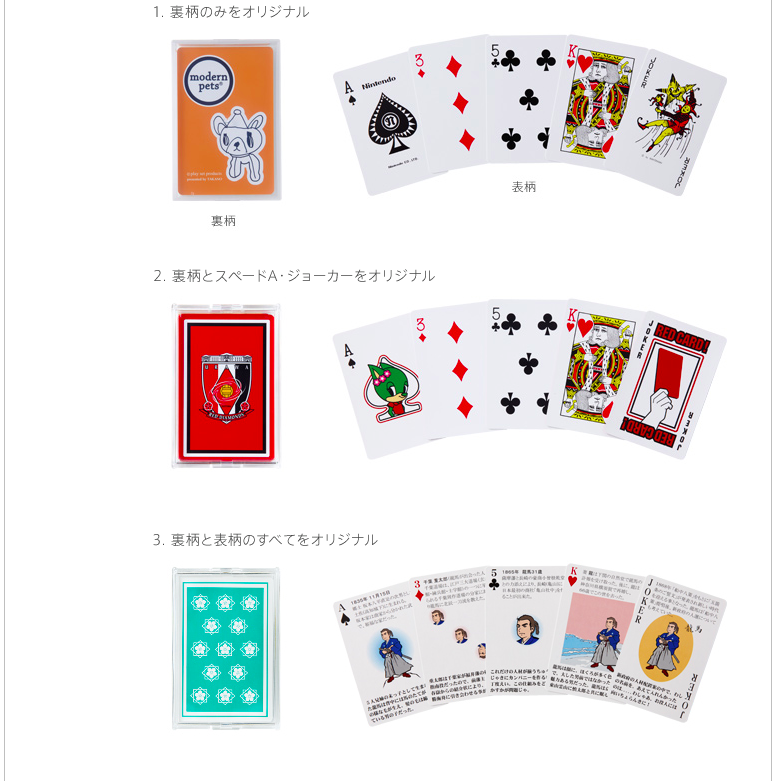 Choose your option...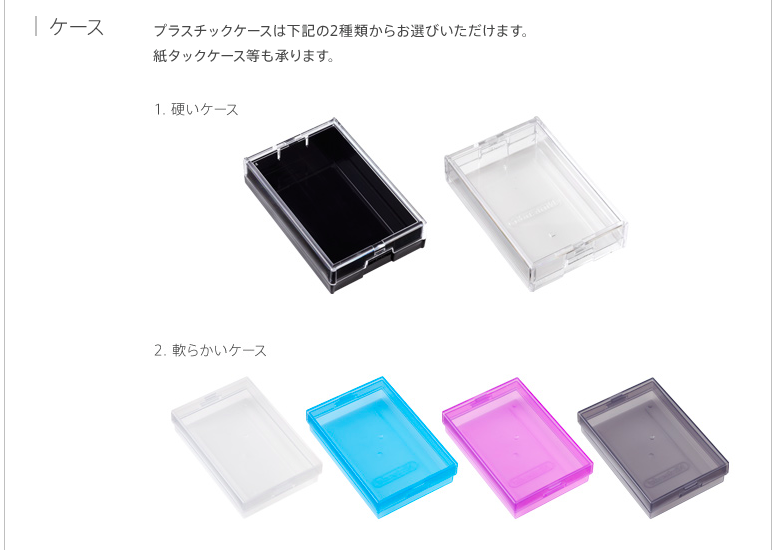 and your case...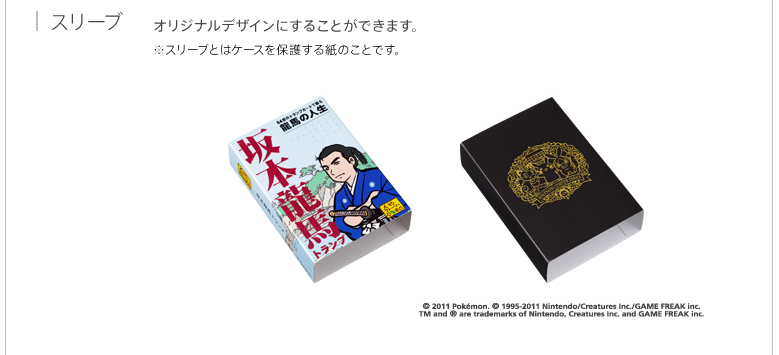 Sleeve or no sleeve.
Note: The exchange rate at the time of writing was roughly $1 USD = 100 yen.