The most expensive game related item on the market from Nintendo is not a home console.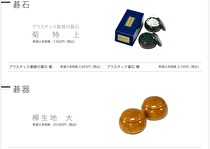 Igo (pronounced "ee-go"), or simply Go as it is known as in the West, originated in China but has been played in Japan for centuries. Black and white go-ishi, or stones, are placed on intersections on a 19x19 grid. Players win by having their stones surround a larger area of the game board than their opponent. Nintendo currently sells a total of fifteen different game boards, three variations of stones, and six cases for stones (you can check out everything here). The boards for Go are similar to the ones used for Shogi in terms of materials used and in the ways they are described. While all of the stones available from Nintendo are plastic, the cases are made from different kinds of wood. Like Shogi, trying to get the best quality full Go set can get expensive pretty quickly. The most expensive board, the Ashitsuki Shin Kaya ("New" Kaya wood with legs) 60-go matsu (around 17.5 cm) goes for 139,650 yen (about $1,396.50 USD). Even though the wood used for this board is not produced from trees in Japan, Kaya is the best quality wood that can be used for a Go board. While not everything is pictured, below you will find the featured Go products offered by Nintendo.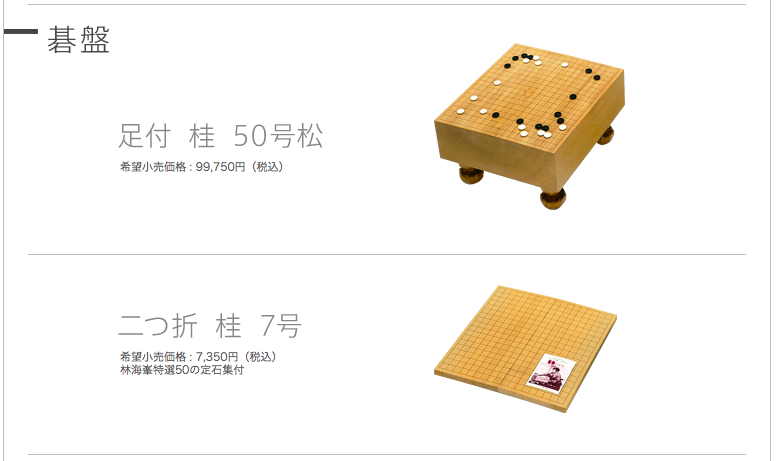 Similar to the Shogi lineup, there are both standing and folding of the Go game boards. The first, the Ashitsuki Katsura (Katsura wood with legs) 50-go matsu (about 14.5 cm) board sells for 99,750 yen (about $997.50 USD) while the Futatsuori Katsura (folding Katsura wood) 7-go (1.9 cm) retails for 7,350 yen (around $73.50 USD).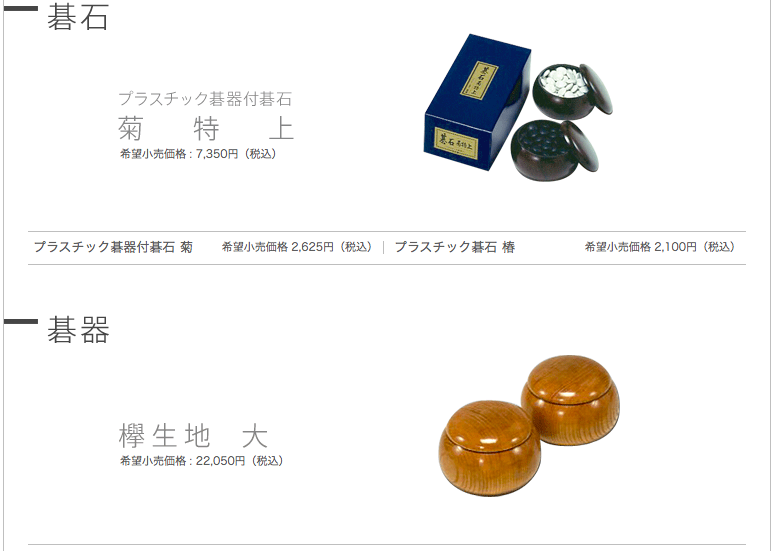 Here we have Kikutokujyō (finest chrysanthemum) go-ishi (stones) and Keyaki-kiji Dai (large zelkova wood case). The featured plastic stones sell for 7,350 yen (about $73.50 USD) while the case, the most expensive of the six cases, retails for 22,050 yen (about $220.50 USD).
Note: The exchange rate at the time of writing was roughly $1 USD = 100 yen.