Even without pictures, Alex is able to hold his own in the predictions game.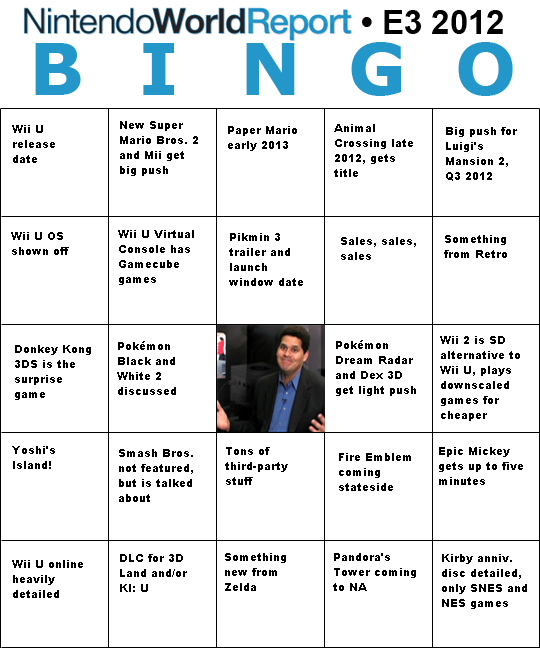 So, pretty self explanatory since we're dealing with text, but I'll elaborate a few of them
Paper Mario: We have not seen very much coverage for this game, and quite a bit less then Animal Crossing and Luigi's Mansion. Is it almost done? I'm sure of it. Will it release in Japan before the year's end? Maybe. I just think it's out of the question as far as we are concerned.
Donkey Kong: Out of left field, and those rumors were somewhat unfounded, but I like this idea anyways. We need a surprise game, and a new Returns-like game would be incredible and not-so-unrealistic.
Wii 2: The Wii U might get really expensive if rumors prove true, and a new Wii capable of playing (at least some) newer games for a cheaper price does sound like something Nintendo might do.
Yoshi's Island: It won't happen, but I can dream...