Did Ubisoft deliver with their four launch games?
Combat of Giants: Dinosaurs 3D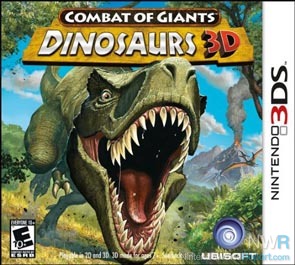 Publisher: Ubisoft
Developer: Ubisoft


The Combat of Giants series first appeared on the Nintendo DS, and even though the games didn't exactly hit the right chord of seasoned gamers, the series catered to the interests of kids perfectly. So, with that being said, it should come as no surprise the Ubisoft is releasing a Combat of Giants game on the Nintendo 3DS.
Combat of Giants: Dinosaurs 3D is an adventure game in which players control and battle dinosaurs in real-time matches that are similar to Punch-Out. There are over 18 different dinosaur breeds grouped into four families, each of which has its own unique attributes. Players can customize their dinosaur's color and body patterns, thereby making them unique.
The game offers a surprising amount of depth, with over 500 items to collect and trade. The game's appeal is obviously for kids, so for the younger gamers investing in a Nintendo 3DS, this may be a decent launch title. For everyone else, invest your money elsewhere.
Verdict: Skip It
---
Tom Clancy's Ghost Recon: Shadow Wars 3D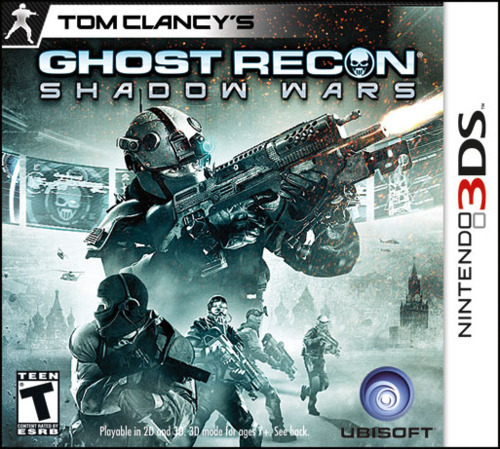 Publisher: Ubisoft
Developer: Ubisoft


Tom Clancy's Ghost Recon: Shadow Wars is unlike any other Ghost Recon game to come before, though it shares familiar concepts. Instead of being a shooter, it is a turn-based strategy game similar to Advance Wars or Fire Emblem. With a single-player campaign that features more than 30 missions and a hot-seat multiplayer mode, Ghost Recon will last most gamers more than 20 hours.
The game does have one knock on it, and that's mainly because it started out as a DS game. The graphics are somewhat dated, but regardless, the gameplay is filled with quality. The 3D effect also makes it look kind of like an interactive board game, so that's cool. If you're looking for a long-form experience on 3DS, this might be it.
Verdict: Worth A Purchase
---
Asphalt 3D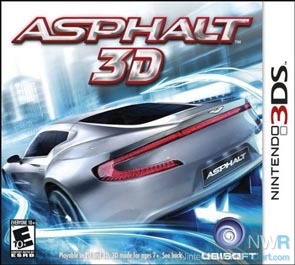 Publisher: Ubisoft
Developer: Ubisoft


As previously mentioned, Ridge Racer is the safest choice for anyone wanting a decent racing game on the Nintendo 3DS. Even though Asphalt 3D is available at launch as well, the game is by far an inferior product compared to Namco Bandai's racer.
The game suffers from a poor framerate, horrible collision detection, and poor design choices. The absence of power slides is a bummer for hardcore racing fans, and the amount of pop-up is horrendous. When there are far better racers available, namely Ridge Racer 3D, why waste your money on an inferior product such as Asphalt 3D?
Verdict: Skip It
---
Rayman 3D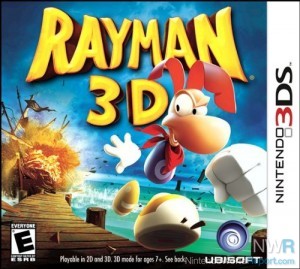 Publisher: Ubisoft
Developer: Ubisoft


Out of all the launch games, Rayman 3D is the only platformer of the bunch. The game, which is a remake of Rayman 2 for the Dreamcast, suffers from a few minor setbacks, such as sub-par visuals and a poor camera, but considering that Rayman 2 is one of the best platformers of all time, having a 3D portable version of the game is actually pretty good.
This may not be as polished as say Mario or Donkey Kong, but considering the notable absence of a Nintendo platformer at launch, Ubisoft's Rayman 3D is a decent diversion until Mario hits the handheld.
Verdict: Worth A Purchase