Neal uses his playtime in Black and White to color his selections.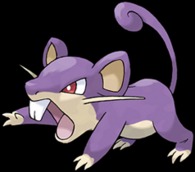 5) Mareep

The number five spot on my list was hotly contested in my mind. Do I go with Gengar, who is a legitimately cool Pokémon, or do I go with Mareep, who isn't even the coolest electric sheep out there (Prize goes to Sheep Man in Mega Man 10)? I decided to go with Mareep, because he's so BAAAAA-d. In case you couldn't hear it, I just made the noise a sheep makes.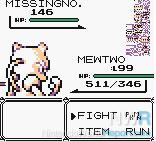 4) Missingno
Missingno is an infamous glitch creature in Pokémon Red, Blue, and Yellow. My reason for trying to encounter Missingno was purely selfish. Was I trying to complete my Pokédex? No, I was trying to get infinite Rare Candies. I mean, let's face it, for a 10-year-old kid, infinite Rare Candies was like having a Golden Ticket. No longer would I have to actually work at raising Pokémon, as I could just feed them Rare Candy until they vomited or reached level 100, whichever came first.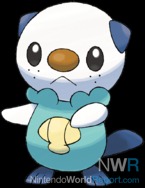 3) Oshawott
Pokémon Black and White might not be out yet, but this starter Pokémon has a dick on his belly. How funny is that? He also looks like a clown. When I start the game, I'll probably call my Oshawott "Dick Clown." By the way, I'm an adult who is engaged to be married.
Also, don't tell me that's a seashell, because just look at it again. Like, for real. It's gross.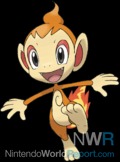 2) Chimchar
Chimchar is a monkey with fire on his butt, which is a combination that makes for a freaking adorable Pokémon. I generally don't get caught up in that "OMGZ That Pokémans is so cute," but Chimchar is an exception. Also, apparently the flame is caused by "burning gas" in the creature's stomach, and it goes out when Chimchars sleep. This is basically Charmander but way cooler, with a slightly less awesome final evolution.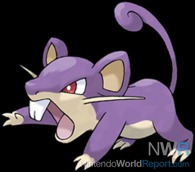 1) Rattata
I know this seems like a weird top pick, but Rattata was one of my favorite Pokémon in Pokémon Red and Blue. Every time I restarted the game, a Rattata would always be in my party until the bitter end, usually outlasting my token Pidgey who would stay in the rotation until I replaced him with a cooler, likely legendary bird.
I would also never evolve my Rattata for some asinine reason, generally stemming from the fact that Raticates look stupid and ugly. On the other hand, Rattatas, despite being rats, had a certain cuteness to them. Rattata was my version of Ash's Pikachu, except for the fact that if I was actually competitve in Pokémon, I would get my ass handed to me because, let's face it, Rattatas are weak as hell.