It's the bad-ass Pokemon that Josh loves. Oh, and one adorable one.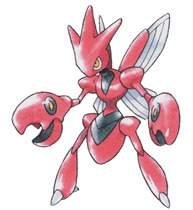 5. Marowak - This guy uses bones to attack. BONES. Somewhere along this guy's path of life he picked up part of a dead animal and went "Huh. I could kick some ass with this thing." And so it was. It's badass Pokédex entry is "Somewhere in the world is a cemetery just for Marowak. It gets its bones from those graves."Also, I'm pretty sure this guy is the evolved form of an orphaned Kangaskhan baby. I know you're thinking that a Pokémon can't get any more awesome than that. But you're wrong.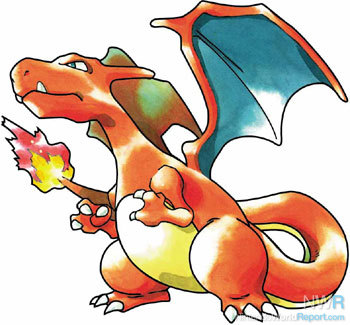 4 .Charizard - Charizard is essentially a dragon. He was the one you chose at the beginning of the game. And if you didn't choose Charizard, you chose Blastoise just so you could slay a freakin' dragon. Plus, this bad boy's one of the poster boys of the Pokémon franchise. What's not to love?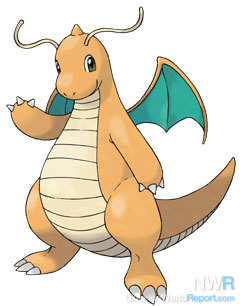 3. Dragonite - Now this guy IS a dragon. One of the most powerful and high flying Pokémon this side of Kanto, Johto and anywhere else. Although he does look a little. . . goofy he has a heart of gold and the power of one thousand exploding suns. Also, what's more terrifying and more beautiful than a Dragonite using Hyper Beam? The answer is nothing.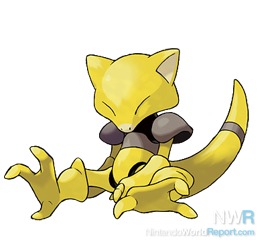 2. Abra - Now, I know you may not agree with me on this, but I love Abra. That feeling you get when you finally catch that Abra with your Pokéball is unbridled and like nothing else in this world. Once you have one on your team, Abra will just keep getting more and more powerful and is freakin' adorable. Just imagine a lazy Sunday in the summer. You're kinda tired so you lay under a tree with your Abra and dream awesome dreams. Unless it knows Dream Eater. Than you're screwed.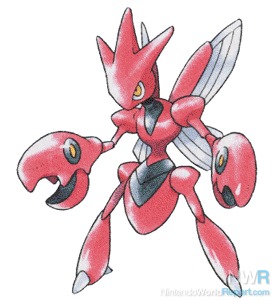 1. Scizor - Scizor is the most badass and awesome Pokémon I can think of. They always hold a place on my heart and I try to raise one every game. I like how they are all about the attack and barely ever get fazed by anything. With fire being their only real weakness, these guys are powerhouses.
With that in mind, these Pokémon are also just awesome to look at. Made of shining steel and using their wings to cool themselves in the heat, Scizor is hard to beat. You got a problem with them? Prepare for a Steel Head and a Metal Claw to the stomach. Scizor may not have been included in the original 151, but it will forever be #1 in my heart.