Pokepowerhouses make up my list.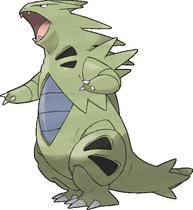 #5: Giratina
Giratina is the coolest-looking Legendary Pokémon, and you just can't argue with that. He's a six-legged armored Dragon/Ghost with noncorporeal wings and incredible stats. And just when you thought he couldn't get any cooler, Pokémon Diamond introduced us to his alternate form (shown here) that could probably give little kids nightmares. It even has a unique move—Shadow Force—which is basically the Ghost form of Fly. Giratina could tear up Mewtwo, and that's saying something. If only he was in Red & Blue...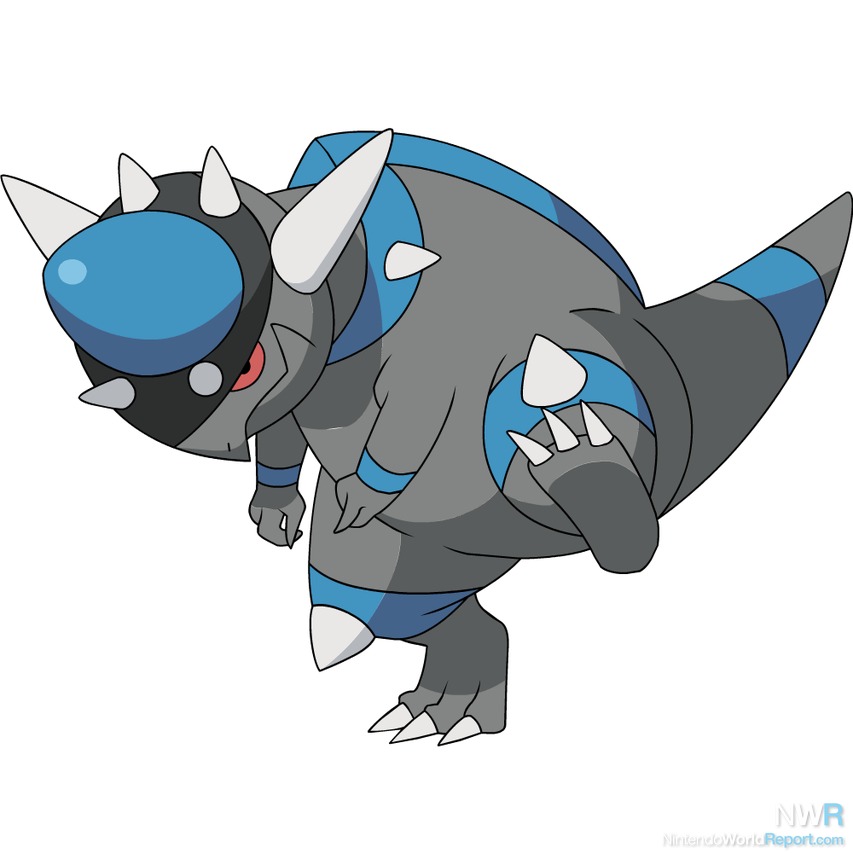 #4: Rampardos
Of all the prehistoric Pokemon in the games, Craniados and Rampardos are the only ones that look even vaguely dinosaurian. Aerodactyl is a close second, I guess, but you can actually see somebody digging up Rampardosaurus in Wyoming. As a party member, Rampardos ain't no slouch, but probably won't be at the top of your Elite Four choices. But hey, I love dinosaurs, and Rampardos is very clearly a large pachycephalosaur. I just don't know what they were thinking with Bastiodon. I think it's supposed to be a ceratopsid, but…just…no.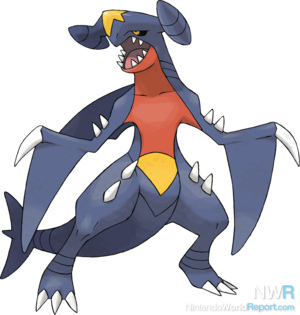 #3: Garchomp
Garchomp holds a similar standing to Dragonite, Tyranitar, and Salamance in that he's a big, powerful Pokemon that evolves to his final form at a very high level. His lower forms (Gible & Gabite) aren't necessarily the best fighters on the block, so you've gotta want it. But here's the thing, kids: Garchomp is a freaking LAND SHARK…who can also, inexplicably, fly. He looks like a cross between a hammerhead and a dinosaur, which makes him instantly awesome. And as a Dark/Ground type, he makes a nice partner with Tyranitar. I only recently became a big fan of Garchomp as an Elite Four staple, and I imagine he'll stay there for a good long time.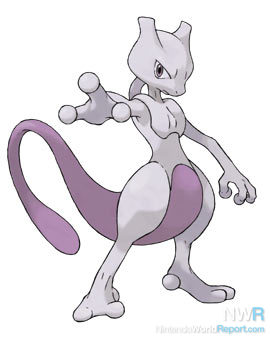 #2: Mewtwo
There's just something about Mewtwo. He was the most powerful Pokemon in the original games and a badass villain in the first Pokémon movie. Mewtwo's game-breaking stats destroyed all comers in the first game. Of course, the move Psychic was super-unbalanced back then, and it, plus Mewtwo's through-the-roof attack rating, meant that he could basically destroy the Elite Four by himself. With the advent of Dark-types in Gold & Silver, Mewtwo's power lessened a great deal, but he's still among my favorite Pokemon. His awesome appearance in Super Smash Bros. Melee didn't hurt, either.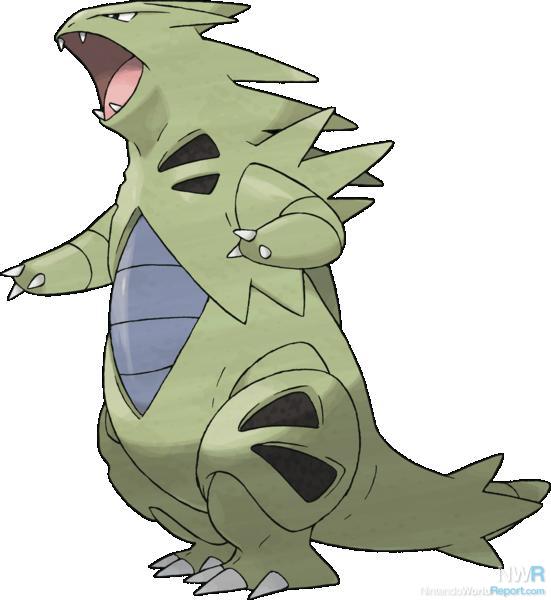 #1: Tyranitar
If you made Tyranitar about 150 feet tall, he could fight Godzilla, and maybe win. Gold & Silver's massive Dark/Rock Pokemon pretty much pummeled everything he came across. Even getting into a fight with Tyranitar is bad news—his Sand Stream power whips up a powerful sandstorm the second he gets into a fight, which damages non-Ground and non-Rock Pokemon every turn. Tyranitar also learns some of the most power Rock and Dark-type moves in any game he's in, including Stone Edge and Crunch. Tyranitar has been a staple of my Elite Four team since Gold and Silver, and he just keeps getting better in each game.