If you ever found yourself humming the Mario & Luigi battle theme song, this woman is responsible for that.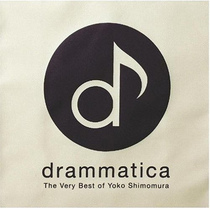 Despite the Mario RPG series seeing everything from changes in development teams, to updates in gameplay and characters, there is one element that has remained a familiar theme since Super Mario RPG: Legend of the Seven Stars graced the SNES way back in 1996: the music. Even though the soundtrack to the Mario RPG games consisted of a combination of original tunes with classic Mario theme remixes, they captured the fun and quirkiness of the Nintendo franchise, defining the entire experience for many. For that, we largely have one person to thank: Yoko Shimomura.
Now you may not have heard of her, but you have undoubtedly heard her work throughout many video games series. Active since graduating from the Osaka College of Music in 1988, she has worked with many famous gaming franchises, such as Capcom's Final Fight series, and even Street Fighter II. In 1993, she went on to Squaresoft (now known as Square Enix), where she composed music for many of their titles, including Parasite Eve and Legend of Mana, until 2002. And this is where the connection to the Mario RPG franchise begins.
She was assigned the role of composer for Super Mario RPG: Legend of the Seven Stars, a daunting task as it is based on a franchise whose tunes have defined a grand chunk of the gaming generation thanks to the talents of series composer Koji Kondo. However, Shimomura valiantly went on to produce a fantastic soundtrack. The beauty of the Super Mario RPG soundtrack is that while it was mostly original tunes, they all fit with the Mario franchise very well, tickling many a fan's nostalgic bone.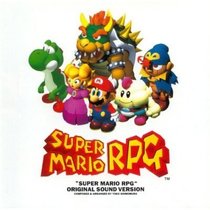 Shimomura has also been linked creatively to another famous crossover game from Square Enix: Kingdom Hearts. A behemoth of a project, Kingdom Hearts also had the presence of an influential partner in the form of Disney. The music in Disney's animated films (and even some live-action ones) has become synonymous with childhood nostalgia, as well as movie magic in general. When you work on a game based around the universes created by the Disney films, it's almost mandatory that you insert at least one song from the original film. That's exactly what Shimomura did. Whether it was something classic such as the Winnie the Pooh theme song to newer fare like "Under the Sea" from The Little Mermaid, it fit well in the context of the gameplay. Even the original songs had a Square and Disney flair unlike any other that defined the Kingdom Hearts experience for many.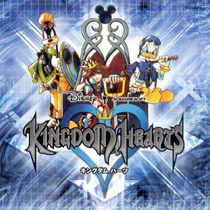 The Kingdom Hearts series would go on to appear on many platforms, including one game on the Game Boy Advance (Kingdom Hearts: Chain of Memories) and two for the Nintendo DS (358/2 Days and Re: Coded). These titles would feature Shimomura's classic songs, and even if they feel redundant for some, they are still amazing musical pieces that fans can't get enough of.
After completing the first Kingdom Hearts project in 2002, Yoko Shimomura left Square Enix to become a freelance composer. Despite her stance as freelancer, she continued to work with the companies she used to work with, specifically continuing her work with Square Enix and working with Nintendo on other Mario RPG series.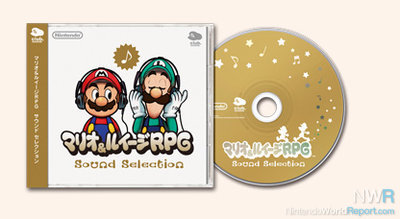 While she never touched the Paper Mario series, she provided music for the Mario & Luigi series, composing for all three entries. The theme of the Mario & Luigi series has always been one of extreme silliness and wackiness, even beyond the usual themes of the franchise, and the soundtrack reflected that very well. Once again, you had Shimomura's strong knack of adapting classic themes into original melodies, and the games benefitted from this.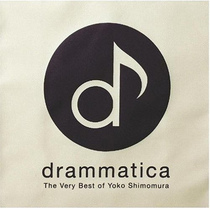 Of course, the Kingdom Hearts series wouldn't be the same without her, so with every new iteration of the series, she returns to provide her talents once more. It is extremely likely that she will return to the series in Kingdom Hearts 3D: Dream Drop Distance for the 3DS.
She's also been involved with several video game concerts, and even released a "greatest hits" album called "Drammatica: The Very Best of Yoko Shimomura." Many of her most famous pieces have been arranged and remixed by both famous composers as well as fans. Most recently, she has worked on Radiant Historia, an Atlus RPG on DS that is coming out in North America in February 2011.
Many people took part in creating the great Mario RPG series, and Yoko Shimomura's talents helped in making the series one of the most enjoyable in recent times. Regardless of which series you think is better, I believe we can all agree on one thing: the music rocks!