Neal looks back at the Paper Mario games.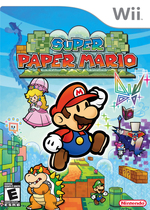 Paper Mario
Following the release of Super Mario RPG, any hopes for a sequel with the same all-star duo of Square and Nintendo were dashed as Square stopped supporting Nintendo's cartridge-based systems and began developing games for Sony's PlayStation. Still, the concept of a Mario RPG proved it could work, and Nintendo first-party team Intelligent Systems began work on Super Mario RPG 2 in the late '90s.
Over time, the sequel soon became its own series, shedding any reference to Square's SNES title. Dubbed Paper Mario (Mario Story in Japan), the 2001 Nintendo 64 release took ideas from Super Mario RPG and simplified them into a simpler yet still effective combat system. Instead of the typical three-member party system in Super Mario RPG, Paper Mario boiled down the turn-based combat into controlling Mario and a partner. The plumber retained his ability to jump and swing his hammer, and his partners each had their own special abilities. Timed button presses still ruled the day, but it was a significantly different system than what was present in Mario's past RPG adventure. Outside of combat, players would have to make use of Mario and his partners to solve various environmental puzzles and interact with a flamboyant cast of NPCs.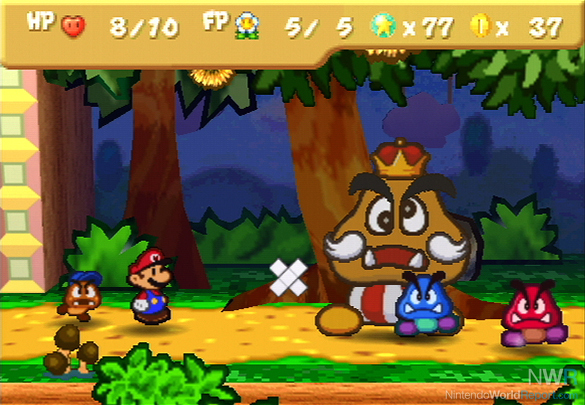 The partners in Paper Mario were in stark contrast to the cast of main characters and made-up sidekicks in Super Mario RPG. Instead, Mario teamed up with friendly versions of his enemies, including Bombette, a pink Bob-omb who could blow up walls, and Parakarry, a mail-delivering Paratroopa who could fly Mario across gaps.
The story was the typical tale of Bowser gets some sort of power and rains on everyone's parade. In this case, he ruins the day by imprisoning the seven Star Sprites. Mario's quest takes him throughout the reaches of the Mushroom Kingdom, and in between chapters, players control Peach in Bowser's floating castle as she does things such as bake a cake. Luigi appeared, but in nothing more than a throwaway role as he was left behind by Mario.
While some people lambast Paper Mario for being "My First RPG," I personally enjoyed the lighthearted gameplay and world present in the game. It made lovable characters and goofy dialog a tradition in Mario RPGs that would last on through every entry.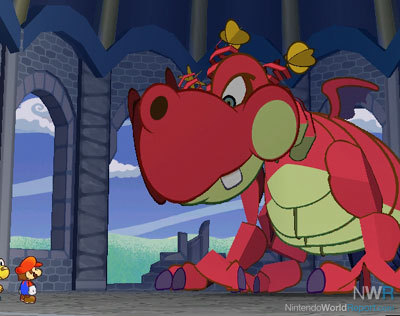 Paper Mario: The Thousand-Year Door
Three years following the release of Paper Mario, a sequel, subtitled The Thousand-Year Door, was released, which was also developed by Intelligent Systems. Taking place in another region of the Mushroom Kingdom, Thousand-Year Door refined the gameplay and added in some novel out-of-combat abilities; Mario was now "cursed" with the ability to turn into a paper airplane or boat and reach new areas.
The plot consisted of the usual "collect seven special items" trope, but this time, a new villain, the X-Nauts, was introduced. Instead of being the main villain, Bowser competed with Mario, and every so often, players would get the chance to control Bowser in fun side-scrolling segments. Peach was also playable, and this time she interacted with a computer who fall in love with her and watched her shower. It's weird.
Humorously, Luigi went on his own adventure to the Waffle Kingdom that ran parralel to Mario's adventure. You would only hear of Luigi's travels from NPCs every chapter or so, and each story would usually involve Luigi almost messing everything up until his partner saved him.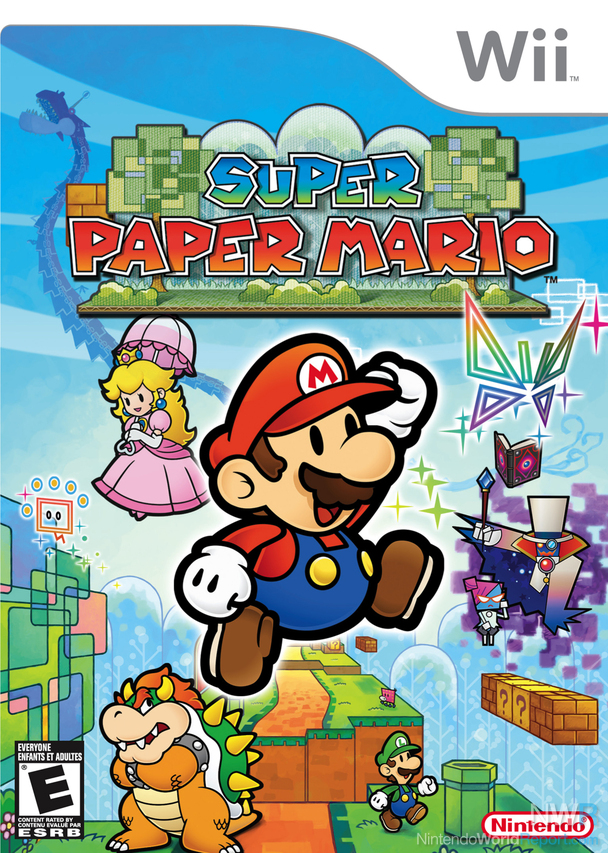 Super Paper Mario
Near the end of the GameCube's life, Nintendo unveiled Super Paper Mario, which was a new entry in the series. Instead of being a straight RPG, Super Paper Mario mixed platforming with RPG mechanics to create a unique style of play. Eventually, the game was delayed to Nintendo's next system, and Super Paper Mario came out for Wii in 2007.
Mario could switch the world between 2D and 3D, offering up a variety of puzzle opportunities. In addition, players could control Peach, Bowser, and Luigi, each with their own special abilities.
If you want to hear more about Super Paper Mario, then check out Josh Max's impassioned defense of it on the next page.