Hands on with EVERY Nintendo title from TGS. Are you ready?!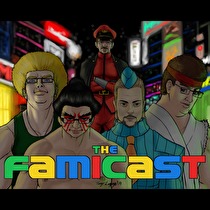 Subscribe via iTunes (Please rate and review, too!)
Nintendo's biggest calendar event of the year has finally come and the Famicast was there to cover all of the new releases and annou...oh wait, we went where? Tokyo Game Show? Was Nintendo even...Okay. Okay! How about, the Famicast is back with a special live recorded podcast fresh off of the showfloor from Tokyo Game Show 2016 where we managed to play literally every Nintendo system game at the event! Danny, James and Sairus all weigh in with what they played and what they thought of this year's VR heavy event.
Before we get into the nitty gritty of TGS however, we have a look back at the recent announcement of Mario making his way to iPhones, which James in particular has some strong opinions on. We also round out the show with some of the news that came out around TGS, plus a look at our reader feedback.
You can check out the show in video form below as well as a special TGS 2016 troll video from none other than James. Enjoy the episode and let us know what you think!
This podcast was edited by Danny Bivens.
Music for this episode of The Famicast is used with permission from 8 Bit Weapon. You can purchase their music and shirts from their website 8bitweapon.com
Additional music for this episode of The Famicast is copyrighted to Nintendo, and is included under fair use protection.
The artwork for the show was designed by Tony Losoya, follow him on Twitter @Tony_Losoya