Coming to directly to you.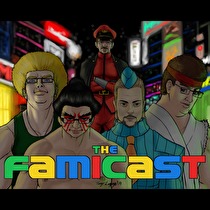 Subscribe via iTunes (Please rate and review, too!)
The Famicast returns hot on the heels of the Great 3DS Nintendo Direct of '16! *note* The episode was recorded before the unveiling of Super Mario Run on iOS.
Obviously the massive number of games and other news tidbits dropped in the Direct take center stage during this show, so strap in for a pretty intense look at the future of the handheld. While most of you are probably aware, the Japanese and English language Nintendo Directs tend to be a little different from each other so we've made sure to cover all the Japanese exclusive stuff that might have slipped past you!
We follow up that news blowout with a quick look at what the Famicrew have all been playing these last few weeks, which is an eclectic mix as usual with RPGs, shooters, fighters, MOBAs and platformers all getting some love.
Finally Ty closes out the show with another Fake or Real quiz show! As always our listeners can join in and play along with us – Be sure to leave us a comment with how well you fared!
This podcast was edited by Danny Bivens.
Music for this episode of The Famicast is used with permission from 8 Bit Weapon. You can purchase their music and shirts from their website 8bitweapon.com
Additional music for this episode of The Famicast is copyrighted to Nintendo, and is included under fair use protection.
The artwork for the show was designed by Tony Losoya, follow him on Twitter @Tony_Losoya