All of those Japanese companies that you love (?) are bringing a thing or two to the show this year. Even Konami!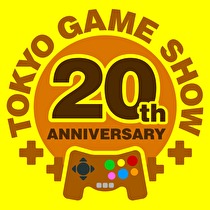 Here we are again. Another Tokyo Game Show! This year actually marks the 20th anniversary of the show! Woo! Unfortunately for Nintendo fans, as per usual, and maybe worse than most recent years, there's really not a whole lot of Nintendo love at the show. Heck, there are only six playable titles for Nintendo platforms that are going to be playable on the show floor! No matter! NWR Team Japan is going to be at the show in full force to bring you hands-on impressions of the latest and greatest from Japan!
Even with the paltry number of titles at the show, a few of the games are going to be shown off for the first time ever in playable form. Perhaps most notably, Megami Meguri, the oddball game from Capcom that has players using their to try to teach new words to a goddess living in their IC cards (plastic cards that can be used as train passes, for buying items at convenience stores, etc). It's almost too strange to be true, but we're going to check it out nonetheless! We might even be able to trick James Charlton into playing it, too!
Although there isn't a mainline Monster Hunter title that is going to appear at the show this year, Capcom is still going to have the series at TGS with Monster Hunter Stories. I got to check out the game last year and really enjoyed my time with the demo (you can read my hands-on impressions here). So much so, that I'm actually planning on picking up the game when it comes out in Japan on October 8. In the meantime, though, I'll definitely be checking out whatever Capcom has to offer at this year's show for Stories!
Yeah. Yeah. Sure, sure. You've probably heard the recent rumors going around that Nintendo is going to be unveiling NX at TGS. Considering that Nintendo NEVER attends the show and they're not scheduled to be there (officially at any rate), chances are slim to none. Of course, if they do something crazy like that, we'll be there to cover it! If not, below is a complete list of all of the software for Nintendo platforms that will be appearing at the show. Be sure to check out our TGS coverage in written form and to check out the next live Famicast which will be airing on YouTube shortly after the show!
Capcom
Monster Hunter Stories - (3DS) - Demo, stage event, live broadcast
Megami Meguri (3DS) - Demo, stage event live broadcast
Konami
Jikkyō Powerful Pro Yakyū Heroes (3DS) - Video footage
Yu-gi-oh Duel Monsters Saikyo no Battle (3DS) - Demo
Bandai Namco
One Piece Daikaizoku Coliseum (3DS) - Demo, video footage
Sega
Puzo Puyo Chronicle (3DS) - Demo, video footage, stage event
Sonic Toon: Fire & Ice (Sonic Boom: Fire & Ice, 3DS) - Demo, video footage, stage event
Sega 3D Fukkoku-ban Archives 3: Final Stage (3DS) - Video footage, stage event
LEGO Star Wars: The Force Unleashed (Wii U, 3DS) - Demo, video footage, stage event
Square Enix
Dragon Quest X (Wii, Wii U, 3DS) - Stage event
Dragon Quest Monsters Joker 3 (3DS) - Stage event