The Japan crew gives you their thoughts on Zelda, Box Boy naming conventions, Chex Quest, San Francisco Rush and more on this E3 centric episode!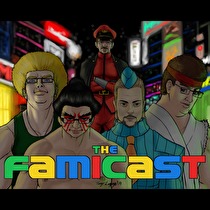 Subscribe via iTunes (Please rate and review, too!)
It's the time of year again, folks. E3! Christmas in June...with only promises of presents at a later time. It all works out in the end, though, right? At any rate, although Nintendo promised not to bring much to the show, there were some pleasant surprises that the guys cover throughout the episode!
First off, the Famicrew discuss The Legend of Zelda: Breath of the Wild! The guys break down the trailer, the footage and everything (maybe?) that you could possibly think of! After that lengthy discussion, the guys move on to talk about Ever Oasis, BoXbox Boy, Yo-kai Watch, Pokémon and the other titles that Nintendo showed off at the show. The best of Nontendo (through the eyes of The Famicast, at least) are also discussed here after a brief Splatoon update from JC.
How do Chex Quest and San Francisco Rush fit in to all of this? You'll have to tune in to find out! E3 a-go-go, baby!
This podcast was edited by Danny Bivens.
Music for this episode of The Famicast is used with permission from 8 Bit Weapon. You can purchase their music and shirts from their website 8bitweapon.com
Additional music for this episode of The Famicast is copyrighted to Nintendo, and is included under fair use protection.
The artwork for the show was designed by Tony Losoya, follow him on Twitter @Tony_Losoya