Neal mourns the end of Madden on Wii and its spectacular local multiplayer offerings.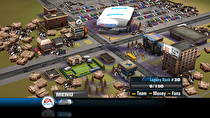 The reveal of Madden NFL 13 on Wii U went as I expected to some degree. Outside of the missing features from the other HD versions (which, to me, isn't a ridiculous proposition given the tight development schedule Madden games are on), it is the first time that a Nintendo system is receiving a comparable version to the Xbox 360 and PlayStation 3. I am excited for it, because I think using the GamePad for Madden could be awesome.
Still, I bought Madden NFL 13 for Xbox 360 this year, largely because I love football and the Wii version is almost literally the same game as last year with a roster update. I've been enjoying the hell out of that game, but I'm constantly reminded of the fact that the local multiplayer experience is very low on the totem pole. Madden on 360 and PS3 is meant to be played by yourself or with your buddies online. It's a far cry from Madden Wii's focus on the local party experience. To me, that is a damn shame.
As I've written about for four years (seriously), Madden on Wii has been a fantastic game year after year despite its graphical shortcomings. It has the groundwork of a tried-and-true simulation experience (some years better than others), and it also has some of the most compelling local multiplayer modes I have ever played in a sports game.
After this year, that compelling multiplayer mode will likely be gone from the series. Madden NFL Arcade was a nice attempt at taking some of it to XBLA and PSN, but that was a very limited and basic game. NFL Blitz lives up to the crown well enough, but still, Madden on Wii has a degree of customization in its multiplayer that hasn't really been matched. You can do 5-on-5 or 11-on-11. You can do round robin tournaments easily. You can play a mode where one person plays a game, and the other person points at the screen and knocks down defenders (which is so much fun).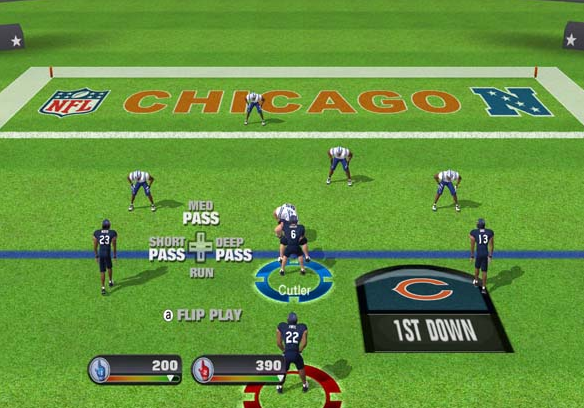 I've spent most of my time discussing Madden Wii with people defending Madden Wii. Those games weren't for the people who buy Madden every year. It was for more casual football fans. It was for me, who lapsed playing Madden around 2004/2005. Because of Madden Wii, I'm crazy into Madden again and playing the 360 version. At the end of the day, I just wish the Wii U version would merge the Wii and the HD experience together, instead of eschewing its roots to be on the same level as the other games.