Things get a little bizzaro on this week's episode of Connectivity.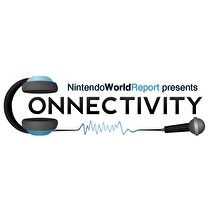 Subscribe via iTunes (Please rate and review, too!)
It's another episode of Connectivity, what else did you expect? We're coming at you with three segments this week. First off, there's the regular news discussion which is loaded thanks to the recent Nintendo Direct presentation. Then, we have a wonderful discussion of the Tales Of games between Patrick and James Dawson. If you stick around after the regular show, you'll be treated to the bizzaro "Kinnectivity" podcast in which we talk about Microsoft's fancy all-seeing eye.
We love getting all of this great feedback, so keep it coming by leaving a comment below, or by emailing us by clicking here.
A side note: there was a glitch in editing this week's episode and for some reason I could not get the AAC version to export properly. I had to convert the MP3 version back to AAC, and as a result the AAC version doesn't have chapters this week. Sorry :(
This episode was edited by Mike Sklens.