Interested in Connectivity but don't want to throw down the cash for it? Try this demo episode!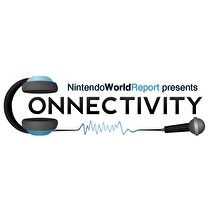 Subscribe via iTunes (Please rate and review, too!)
You may have heard that Nintendo just released 3DS demos here in the States. We at Connectivity thought this brilliant concept, the "demo," was so good that maybe we should give it a shot, too. So enjoy this demo episode, but be warned that after 12 and 1/3 listens, the demo will expire. It also requires 1350 blocks of free space.
This week's episode is kicked off with some news and listener mail. Scott, Zach, Patrick and Mike each try to glitch the segment and warp to the very end, but alas, it wouldn't work.
After that, we have a very special edition of Famicast Lite, as Danny, Daan, and James come together to spill the beans on the variety of demos already available for the 3DS in Japan. That's right; this demo episode put demos in your demo. Internet meme!
Lastly, Neal, Scott, Mike and Zach debate Swapnote. Is there a cold, calculated, and brooding genius behind Swapnote, or is the damn thing just cumbersome and purposefully difficult? Probably the latter.
You can click here to send us listener mail. Better yet, why not send us listener mail through Swapnote? It's a guaranteed way to piss off Neal. And what day isn't made better by pissing off Neal? Enjoy the demo!
This episode was edited by Scott Thompson.