Oven-fresh reactions to the latest Nintendo Direct, plus a Bravely Default roundtable and Listener Mail!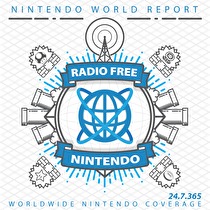 Subscribe via iTunes (Please rate and review, too!)
Sometimes the timing works out perfectly. This week's episode was recorded almost immediately after the new Nintendo Direct was presented worldwide, simultaneously. You'll hear our reactions first thing, mutually processed within our own little group, having had little or no chance to absorb the larger community's snarky talking points. (We just make up our own as it goes.) With such a dizzying quantity of announcements for any February event, we spend a good amount of time going back and forth on the details. In general, we are all fairly pleased with the updates on known games, and we definitely have something to be excited for in the next few months.
Following that is a short New Business segment. We didn't need as much time because three of us have all been playing Bravely Default. That one gets plenty of love, and some criticism, but no doubt it's one of the best and most interesting games of the year so far. Jon also shares a few thoughts on the ending of Link Between Worlds, as well as his return to NES oddity Solomon's Key.
For Listener Mail, we have a hot trio of letters that start with us questioning whether region locking might go away, and why it exists in the first place. We next tell the stories about how we got into the lucrative volunteer game writer business/hobby. And finally, we tread into touchy waters with a discussion of Nintendo's approaches to console design and whether having unusual hardware is worth the trouble. Keep this train a-runnin' with your own email for the RFN crew!
This podcast was edited by Guillaume Veillette.
Music for this episode of Radio Free Nintendo is used with permission from Jason Ricci & New Blood. You can purchase their newest album, Done with the Devil, directly from the record label, Amazon (CD) (MP3), or iTunes, or call your local record store and ask for it!
Additional music for this episode of Radio Free Nintendo is copyrighted to Nintendo and is included under fair use protection.