The gang is back together to answer your burning E3-related questions and prepare for next week's bonanza.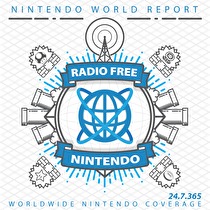 Subscribe via iTunes (Please rate and review, too!)
Greg and Jon reunite with James and Jonny, the latter two still recovering from E3. We nobly attempt to do a quick New Business, but discussions of late-game content in Galaxy 2 and the controversial Dead Space: Extraction develop just the way you'd expect. There's even a jaunt into 3DS talk when Greg ponders the effect of a 3D display on platformers.
The longer second segment is all about your emails, with lots of E3 follow-ups. We get into the Motion Control Warz, the true nature of Goldeneye, compatibility for PDP's Headbanger accessory, playing DS games on 3DS, and even our forum avatars. The show ends with a plea for your submissions to next week's DS retrospective and a last call for the Drunkcast Debacle contest. We also announce nominees for the GBA edition of RetroActive -- vote now!
We're always looking for great Listener Mail to read and discuss on the show, so please send your questions or comments! (We really love seeing your praise and feedback regarding the show itself; however, in the interest of time, we may edit your letter to be read on the podcast.)
Credits:
This podcast was edited by Greg Leahy.
Music for this episode of Radio Free Nintendo is used with permission from Jason Ricci & New Blood. You can purchase their newest album, Done with the Devil, directly from the record label, Amazon.com, or iTunes, or call your local record store and ask for it!
Additional music for this episode of Radio Free Nintendo is copyrighted to Nintendo, and is included under fair use protection.