Pirates, can't live with 'em, can't get the name of their podcast right without 'em.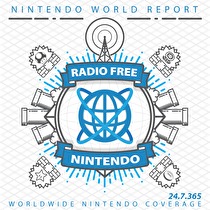 Subscribe via iTunes (Please rate and review, too!)
Oh lord, what have we done?

With Jonny on a special assignment to sell Magic Cards to drug-addled festival-goers, the good ship RFN is assailed by cutthroat brigands/old friends Karl and Stan, as well as a serious lack of coherence.
New business runs aground early. There was only enough time for Jon to talk about MGS4, before the waters overtook the ship. News and VC/WiiWare Monday was likewise riddled with scurvy, incoherence, and a general reckless desire to alienate everyone around us.
The mutiny is complete, with "Interim" Host James Jones losing all control, during a 20 minute "sign-off" portion of the show. Will our brave crew survive?
Credits:
This podcast was edited by James Jones.
Music for this episode of Radio Free Nintendo is used with permission from Jason Ricci & New Blood. You can purchase their new album, Rocket Number 9, directly from the record label, or download it from iTunes, or call your local record store and ask for it!