Burch and Jonny are around this time to help me think of something to steal from Mike's apartment.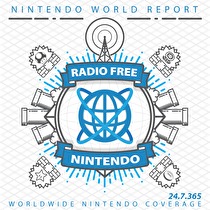 Subscribe via iTunes (Please rate and review, too!)
Welcome to the RFN Power Hour!
Pride! Secret shame! This podcast has EVERYTHING!


This week's episode of RFN is out of the ordinary. You see, a while back we cut the "Whatcha Playin'" segment into "New Business," meant to cut down airtime dedicated to our latest purchases and reviewables. For the most part, it's been a good decision, but with the Holiday Rush of Awesome that is Winter 2007, we had no choice but to dedicate damn near the entire episode on what we're "playin'." Oh well...
What are those games? Fire Emblem, Mega Man ZX Advent, Portal, Call of Duty 4, Assassin's Creed, Super Mario Galaxy, and a whole lot more! And in the second segment, our old buddy Saturn asks us why we're still using those nasty, archaic review scores. This pretty much devolves into us talking about murder. Thems the breaks, I suppose.
ANYWAY...
See ya next episode, folks!
Credits:
This podcast was edited by Mike Sklens.
Music for this episode of Radio Free Nintendo is used with permission from Jason Ricci & New Blood. You can also purchase their new album, Rocket Number 9 directly from the record label, or call your music local record store and ask for it!