The show in which Obi hates Metroid, Jonny loves the The Fugees, and Karl is denied his "90s cred."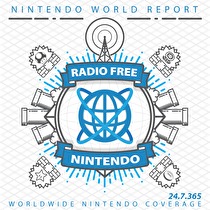 Subscribe via iTunes (Please rate and review, too!)
Mike, get off your freaking computer.


After a couple of rough patches in the last couple of episodes, we're back in full form for an effortlessly crafted RFN. Both Mike Sklens and myself jump back in the game, and it seems like it was just in time, too, since this week was host to a ton of news, including the new information surrounding the Wii Zapper, Iwata's vow that Nintendo won't become arrogant, and that Harvey Birdman is going to rock the Wii.
There's a heck of a lot more, though. Mike and Jonny debate on whether or not Metroid Prime 3 is really as good as everyone says, and for the feature segment, we take war games to task on their historical and moral value.
Once you're done listening, be sure to shoot us an email, whether it's for Mike's Crazy Mailbag or a regular question. You may just hear your email on-air! Also feel free to subscribe to and review us on iTunes, and if you're still feeling jolly after all that, a digg via the link above would sure be appreciated.
And with that, see you next week!
Credits:
This podcast was edited by Karl Castaneda.
Music for this episode of Radio Free Nintendo is used with permission from Jason Ricci & New Blood. You can also purchase their album directly from the iTunes Music Store