Featuring a special guest this week!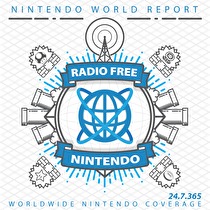 Subscribe via iTunes (Please rate and review, too!)
Tokyo Game Show a'go-go, baby!


Jonny had a prior engagement this week, and as such, he had to pull out of recording RFN. It was looking like it'd just be Mike and I when Player One Podcast pundit, frequent contributor to 1Up, and fellow 'Nole Dan Dormer jumped in to save the show. Together we discuss the August NPD sales data, the inclusion of the PC-Engine CD-ROM games on the Virtual Console, and why Guitar Hero on DS is such a horrible idea.
Be sure to stick around for the feature segment, where we go to town on Tokyo Game Show, going through the list of important titles and speculating on what kind of big surprises to expect. Remember to check back next week to see how right/wrong we were!
And with that, folks, see ya next time!
Credits:
This podcast was edited by Karl Castaneda.
Music for this episode of Radio Free Nintendo is used with permission from Jason Ricci & New Blood. You can also purchase their album directly from the iTunes Music Store