We're back!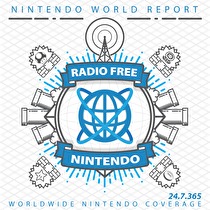 Subscribe via iTunes (Please rate and review, too!)
We are VERY proficient at being late, it seems.


Yes, Episode 68 DOES exist, and yes, it's ready to go! After last week's editing troubles, this week we got thrown a real curveball. The entire first segment was lost (for reasons explained at the beginning of the show), and to make matters worse, I couldn't even join in for Segments 2 and 3 because of my internet connection. In my place, the fabulous Jonny Metts has taken up the role of host, along with first-time RFNer Mike Thomsen.
Even though this is only 2/3rds of a real show, it's still plenty packed. Retro Studios is taking a break from Metroid, Camelot is back in the Nintendo circuit, and the Wii has officially sold a million in the UK!
To finish things off, Jonny and Mike talk about what Nintendo games tick them off. For some reason, neither of them like Fire Emblem. I guess they're also not fans of watching the sun rise with a loved one, or seeing a baby laugh, as their hearts must be made of cold, hard stone. That's right, I said COLD, HARD STONE.
When you (almost assuredly) blow your top with rage, remember to send us some of that listener mail. Can't wait for it! And I can't wait until next week when I'm back in the host's seat!
Credits:
This podcast was edited by Karl Castaneda.
Music for this episode of Radio Free Nintendo is used with permission from Jason Ricci & New Blood. You can also purchase their album directly from the iTunes Music Store