Lasse Pallesen joins us for this episode.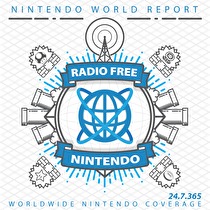 Subscribe via iTunes (Please rate and review, too!)
We are very proficient at being late, it seems.


Apologies all around for being a little late today, but trust me, I've got some good reasons. We suffered our fair share of technical problems with this episode, as not only did Jonny's new headset produce some very... strange audio, but our editing software, GarageBand, gave us a heapload of trouble during compression. Needless to say, it's a bit of a miracle the episode's done at all.
It's definitely not a show you want to miss, though, as European Correspondent Lasse Pallesen stopped by to tell us all about his experience at the Leipzig Games Convention. Impressions of Super Mario Galaxy, Mario and Sonic at the Olympics, and Wii Fit can be found, in addition to thoughts on Nintendo's overall presentation.
If that isn't enough for you, we've got a brand new Mike's Crazy Mailbag, a truckload of news, and some spirited discussion on Brain Age 2.
Remember to subscribe to/review us in iTunes, and don't be afraid of clicking on the "Digg" link up top. We appreciate all of your votes!
Credits:
This podcast was edited by Karl Castaneda.
Music for this episode of Radio Free Nintendo is used with permission from Jason Ricci & New Blood. You can also purchase their album directly from the iTunes Music Store