The episode in which Mike hates Brain Age, Jonny dons the role of Financial Advisor, and Karl gets rid of "the sides."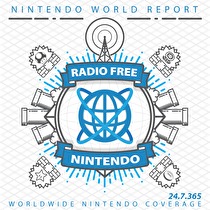 Subscribe via iTunes (Please rate and review, too!)
MASH POTATERS AND GRAVAY!


I'm back in my home state of Florida in my new favorite city of Tallahassee, which means Mike and I are back beside one another. We played some Mario Strikers Charged before recording, which leads into some discussion on the game. Furthermore, Mike has some less-than-favorable words for Brain Age 2 (Note: When I began playing it later, my impressions were drastically more positive).
Aside from that, however, Jonathan Metts is back, and he's ready to talk some more Metroid. In the feature segment, we go to town on Corruption's total lack of hype, and what that means to games in general.
If that's not enough for you, the news segment is jam-packed, from a confirmation that Guitar Hero III DS is in development to Bret Michaels being in the console version to Quebec's demand of more games in French. You don't want to miss it.
And with that, we'll see you next week!
Credits:
This podcast was edited by Karl Castaneda.
Music for this episode of Radio Free Nintendo is used with permission from Jason Ricci & New Blood. You can also purchase their album directly from the iTunes Music Store