Evan is back for real this time, and he's got a bone to pick with Roger Ebert!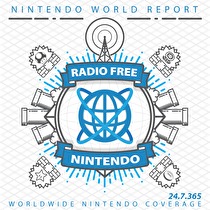 Subscribe via iTunes (Please rate and review, too!)
I'm on fire, and now I think I'm ready to bust a move.


It's a double guest-star extravaganza this week with Evan Burchfield and Jon Lindemann joining the fray. Also, we've launched a new feature: Mike's Mailbag! Mostly though, we just let Evan run wild and rip Roger Ebert a new one.
Oh, and there was some news this week too. A Pokémon Trainer is going to be in Smash Bros Brawl, and there are more hints at Sonic showing up. Nintendo's finally promoting Metroid Prime 3, right on the Wii's main screen. We also discuss Chibi-Robo Park Patrol's possible Wal-Mart exclusivity.
Don't forget, send us listener mail! Mike will be repeating his mailbag segment next week, the first question we receive will be answered, no matter how crazy it is!