Suspense. Romance. Murder. None of which on this week's RFN!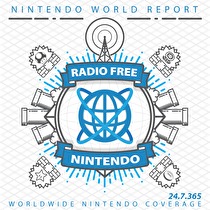 Subscribe via iTunes (Please rate and review, too!)
What makes a game a 10/10 for me? MONEYHATS, BABY!


It's another three-man show this week, as Windy couldn't make it to recording. Jonny Metts is back, though, and together, he, Mike, and I bring the heat something special. After discussing some New Business, we jump into a special Forum Edition of Listener Mail, where we respond to some of the feedback from last week's episode. Boy, you guys had a lot to say!
After that, it's time for Virtual Console Mondays, followed by a very cash-centered News segment, where we talk about everything from Dragon Quest remakes on DS to Pokémon: Diamond and Pearl hitting 10 Million worldwide to Wii owners being more "upscale."
As if this wasn't enough, we bring it home with a discussion on what makes a game a 10/10 for us, and why that doesn't necessarily make a game perfect. We also reminisce on what games we've actually bestowed the legendary score upon, so you definitely don't want to miss it!
Once you're done with the show, don't forget to Digg the podcast at the link above, as well as subscribing to and reviewing us on iTunes. Thanks much, and see you guys next week!
Credits:
This podcast was edited by Karl Castaneda.
Music for this episode of Radio Free Nintendo is used with permission from Jason Ricci & New Blood. You can also purchase their album directly from the iTunes Music Store