Art, arguments, and the June NPD!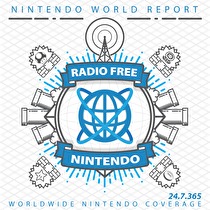 Subscribe via iTunes (Please rate and review, too!)
Dave Perry's gonna be so pissed.


Jonny's on vacation this week, so we all picked up the slack to make up for his absence. And lo and behold, the show doesn't go five minutes before an argument breaks out. Luckily, we were able to cool down with some listener mail and a truckload of news.
For our feature this week, we go to task to discuss gaming's artistic merits in regard to recent comments made by Roger Ebert. It gets a little transcendental, but we try not to be too snobby.
Remember, if you enjoy RFN, feel free to subscribe and review us on iTunes, and make sure you digg the show at the link above. See ya next week, folks!
Credits:
This podcast was edited by Karl Castaneda.
Music for this episode of Radio Free Nintendo is used with permission from Jason Ricci & New Blood. You can also purchase their album directly from the iTunes Music Store