Mike is back hosting, but only because Karl is on his way to college!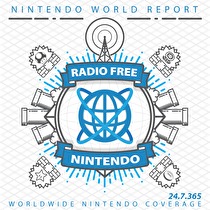 Subscribe via iTunes (Please rate and review, too!)
Pac-Man Fever is Back!


To those expecting to see the latest RFN yesterday, we need to apologize. You see, the podcast was done and ready to go for yesterday, as was the accompanying article. The problem was, we forgot to unhide it on the site. We thought we made it visible, but then the hate mail came pouring in. We have corrected our error, and now the episode has been released from the realms of the unseen.
You'll hear things a bit differently this week. First of all, Mike Sklens is filling in for "Hot" Karl Castaneda while he goes away to college. Mike Gamin decides to tag along with me to round out the show. To detail our more permanent changes, we've moved our Hot Topic section into the Community segment, where it belongs. VC Mondays has shifted over to news as a result, something that also makes more sense now that we've given it a proper thought.
So what's on the show? We talk up Pac-Man CE and why it's awesome, then get back on the Nintendo track with the news, including the much bally-hooed May NPD numbers. For our feature, we discuss things we feel every game should have, be they technical or wishful. After you hear us talk about them, you'll wonder why your games don't have most of the stuff we rattled on about.
Get to listenin' already!
Credits:
This podcast was edited by Mike Sklens.
Music for this episode of Radio Free Nintendo is used with permission from Jason Ricci & New Blood. You can also purchase their album directly from the iTunes Music Store