This episode brings the blue sparks.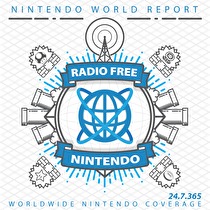 Subscribe via iTunes (Please rate and review, too!)
Look, I say "anyway" a lot. Freaking deal with it.


After a week of not having access to my laptop, I'm back and ready to host, ladies and gentlemen. Since I now claim residence in Tallahassee, Florida (Home of the Seminoles, baby!), I'm able to record at Mike Sklens' house, and together we bring an unprecedented amount of awesome to this episode. Oh yeah, and Windy and Jonny are there, too, I think? I dunno - there was just so much awesome flying around it was hard to tell.
This week's a doozy. Konami is bringing Contra IV to DS, Bioware's working on a Sonic RPG, and then there's the Manhunt business. We cover it all, though, in addition to some commentary on last week's Hot Topic, a great listener email (Can you guess which game they asked about? Go ahead! Guess!), and more. You don't want to miss it.
And remember, once you're done with the show, go ahead and give us a digg via the link above. And while you're at it, subscribe at iTunes! Oh, and when you're done there, send me weekly checks. College life is hard, man!
Credits:
This podcast was edited by Karl Castaneda. Commercials performed by Jonathan Metts and Karl Castaneda.
Music for this episode of Radio Free Nintendo is used with permission from Jason Ricci & New Blood. You can also purchase their album directly from the iTunes Music Store