Slimmed down for ultimate sexiness.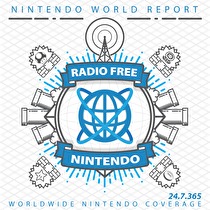 Subscribe via iTunes (Please rate and review, too!)
MAH NAME IS BRUFUS


We realized after last week's (monstrous) episode that we might be pushing the running time a bit too far with episodes that exceed an hour, especially episodes that get close to 90 minutes. So we cut the fat for this week's iteration, including the death of Whatcha Been Playin' (in favor of the very-sexy "New Business"), as well as cutting an entire co-host (only three voices this time).
Still, at 45 minutes, there's a lot to enjoy here, from the first ever discussion of Nintendo World Report's Hot Topic to the news about four different Smash Bros. control schemes, and even a teaser about what to expect next week (hint: it will be good times).
As always, please remember to Digg Radio Free Nintendo (via the link above), subscribe to and review us on iTunes, and send in listener mail. Thanks, guys! Come back next week!
Credits:
This podcast was edited by Mike Sklens. Commercial performed by Jonathan Metts.
Music for this episode of Radio Free Nintendo is used with permission from Jason Ricci & New Blood. You can also purchase their album directly from the iTunes Music Store