Holy [expletive deleted]!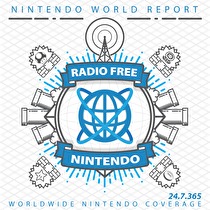 Subscribe via iTunes (Please rate and review, too!)
As per federal regulations, there is 100% less Burchfield in this podcast.


It's been 15 episodes, but Steven "WindyMan" Rodriguez is back on the podcast to tell us how wrong we all are about everything (and how we're "all fired"). Along for the ride are show regulars Jonathan Metts and Mike Sklens, and together, the three of them making hosting very difficult for yours truly. I push onwards, however, because I'm awesome and that's just how I roll.
It was kind of a slow news week, but our general tomfoolery adds tons of content to the package. Look forward to hearing a lot about data storage, RickRolling, the prospects of a Mario Kart Wii announcement, and a hefty discussion on the status of Virtual Console.
Before you go, don't forget to Digg us via the link above. Also subscribe to and review us on iTunes, and if you're feeling especially talkative, shoot us an email. See you next week, folks!
Credits:
This podcast was edited by Mike Sklens. Commercial performed by Karl Castaneda and Jonathan Metts.
Music for this episode of Radio Free Nintendo is used with permission from Jason Ricci & New Blood. You can also purchase their album directly from the iTunes Music Store