Dig in - this one's a monster.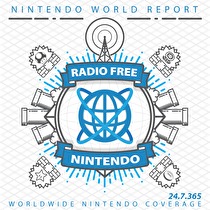 Subscribe via iTunes (Please rate and review, too!)
I gave Evan my Alakazam earlier this week. I hope he takes care of it...


If you look back on past episodes, you'll notice that the vast majority of them are only around 40 minutes. Internally, we call this the "sweet spot." This week, we figure - we want to be more than sweet, so grab a couple bags of popcorn, a soda pop, and possibly some camping gear, because this episode is nearly 85 minutes. Was it our intention to go this long? Yes. Yes it was.
Ahem.
You'll also no doubt notice this is going up on a Thursday. This isn't because we were lazy this week - no, this time there's an actual reason! See, we changed schedules as of this week, so instead of recording on Sunday nights, it's become a Monday night affair. This allows us to bring you more current Virtual Console Mondays coverage, and also the opportunity to provide more diversity among the featured podcasters. We'll still need the same amount of post-production time, though, so we're also pushing the publish date back a day. RFN is now a Thursday affair!
Ack! Look at all that I've written - I haven't even told you what happens in this episode. Well, Evan and Mike are back, so if you enjoyed our Birthday Bash a couple weeks ago, you're going to love this: this is a high-energy marathon covering topics ranging from the awesomeness of ActRaiser to Guitar Hero III details. You definitely don't want to miss it.
Credits:
This podcast was edited by Karl Castaneda. Commercials performed by Karl Castaneda and Jonathan Metts.
Music for this episode of Radio Free Nintendo is used with permission from Jason Ricci & New Blood. You can also purchase their album directly from the iTunes Music Store