Ty Shughart joins Karl and Jonny to talk about his whacky experiences in Japan.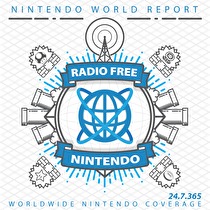 Subscribe via iTunes (Please rate and review, too!)
Mike and Evan were both too hung over to appear in this episode.


Now that our 1 Year Anniversary Blow-Out is over and done with, it's time to return to business as usual. This week's episode isn't host to talking over one another, reminiscing about the past, or even Evan Bitchfield. Instead, Jonny and I brought Ty "S-U-P-E-R" Shughart on to throw some "American Gamer in Japan" hot sauce on our already delicious sandwich.
And how do we do that? It's the April NPD, baby! Nintendo's throwing aces, Microsoft's Elite didn't quite live up to its name, and Sony's fighting an uphill battle with the GBA (although maybe not the Micro, if you ask Jonny). Also, there's a new ESA President, Capcom spoke out on the Wii's storage space, and Lara Croft loves waggle!
Remember, with the links up above, you can subscribe to the podcast via iTunes (where you can also leave a review), as well as a recently added feature: digging Radio Free Nintendo. Be sure to click that link on your way out.
See ya next week, folks!
Credits:
This podcast was edited by Karl Castaneda. Commercial performed by Karl Castaneda and Michael Cole.
Music for this episode of Radio Free Nintendo is used with permission from Jason Ricci & New Blood. You can also purchase their album directly from the iTunes Music Store