Jon Lindemann returns to RFN, Mike makes his fourth appearance in a row, and Karl goes to an awesome high school. All in this week's show!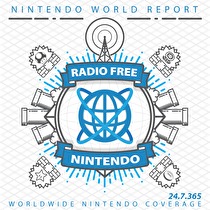 Subscribe via iTunes (Please rate and review, too!)


When Jonny told me he wouldn't be able to record for this week's show, I wondered how I'd replace him - after all, he's the one who's "bringing in all the ladies," or so he tells me. So I figured I'd bring in another "Jon" by going to our old friend Jon Lindemann (aka t3h Lindy). Listen as he spits hot fire!
For Episode 51, we discuss my Pokemon Diamond addiction (head to our Pokemon Friend Code Thread to stock up on opponents and trading buddies!), Miyamoto's latest comments, and the Summer line-up on the Wii. You definitely don't want to miss out, so hit that "play" button ASAP.
Credits:
This podcast was edited by Karl Castaneda. Commercials performed by Michael "TYP" Cole and Karl Castaneda.
Music for this episode of Radio Free Nintendo is used with permission from Jason Ricci & New Blood. You can also purchase their album directly from the iTunes Music Store