Karl, Mike, and Jonny discuss their Dream Games, but for one of them, the dream has already come true.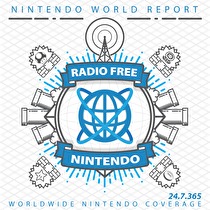 Subscribe via iTunes (Please rate and review, too!)


Since our last episode was a few days late, you're getting this one a day early (thanks to Karl's diligent editing!). Mike Sklens, Jonny Metts, and Karl Castaneda talk about the games they're playing (lots of Pokemon) and answer reader mail about the future of the Pikmin series. There's also plenty of news about Smash Bros. Brawl, Monolith Soft, Wii shortages into 2009 (?!?), and massive Pokemon sales.
The feature segment is all about our Dream Games, i.e. what games we would make if we had our own development teams. Karl has a particularly great idea, but unbeknownst to him, some savvy developer scooped it years ago.
For more information on Jonny's idea, or if you just want a preview while the episode downloads, check out this YouTube video:
Credits:
This podcast was edited by Karl Castaneda. Commercials performed by Michael "TYP" Cole and Karl Castaneda.
Music for this episode of Radio Free Nintendo is used with permission from Jason Ricci & New Blood. You can also purchase their album directly from the iTunes Music Store