Better late than never, eh?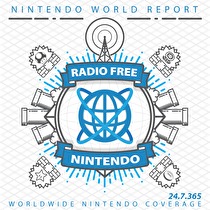 Subscribe via iTunes (Please rate and review, too!)
My Pokemans: Let me show you them.

Yes, we know: this show is super-late. We ran into a couple snags after recording last week, and as a result, it took a few extra days to get things going. You have our most sincere apologies, and a promise that we we'll do whatever we can to make sure it doesn't happen again.
Okay, now that I'm done kissing ass...
It's Poke-Mania, folks! Jonny's got the game, Mike's got the game, and I've got... Yu-Gi-Oh. Don't worry about me, guys, as I should be getting the game sooner or later, and when I do, I'll be sure to give you all some impressions. Until then, enjoy this episode, where we'll wax academic on topics such as the March NPDs, Nintendo stock, and a big ol' retrospective on our time with the Pokemon franchise. Hope you enjoy it, and see you again on Wednesday!
Credits:
This podcast was edited by Karl Castaneda. Commercials performed by Karl Castaneda.
Music for this episode of Radio Free Nintendo is used with permission from Jason Ricci & New Blood. You can also purchase their album directly from the iTunes Music Store